This strawberry cheese cake smoothie is a dream. I love adding the word "cheesecake" to any recipe I can find.
Who doesn't want to read about cheesecake? If this blog was more fun, I could rant about beefcake as well (my favorites are Daniel Craig and Edris Elba – who I would like to add are age appropriate beefcake for me since I am 49).
This recipe isn't actually a take on real cheesecake. There are a multitude of blogs that cover cheesecake and they are far more popular than mine. The dessert blogs are some of the biggest food blogs out there.
I often wonder what kind of money I could have made if I had chosen to write about stunning cupcakes.
Alas, we are stuck with faux cheesecake and today we can make it in a blender without any cheese. This recipe works because you use Greek yogurt which is naturally sour (like cream cheese) and a hit of citrus which is key in making it taste like cheesecake.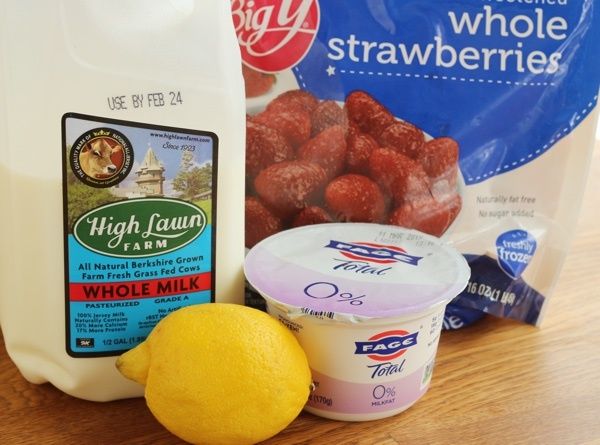 I don't exactly know why this recipe is so perfect but it is. You do not need fresh strawberries to make this smoothie which makes it more affordable and easy to whip up without a trip to the grocery store. You can use them, though, and you will bring the YUM factor up!
If you don't have a citrus zester, this is your moment. The flavor in a lemon peel is a zero calorie extravaganza but if you dig into the white pith – it is too bitter.
My citrus zester is one of my favorite single use kitchen tools (see below) because it works! I make two servings of this and then save some for the next day.
Feel free to cut the recipe in half to make only one of these for an in season snack.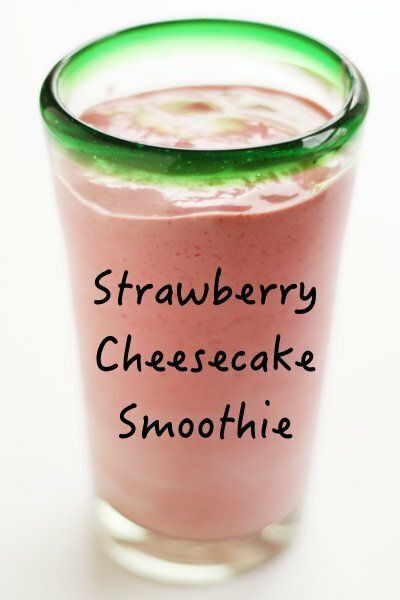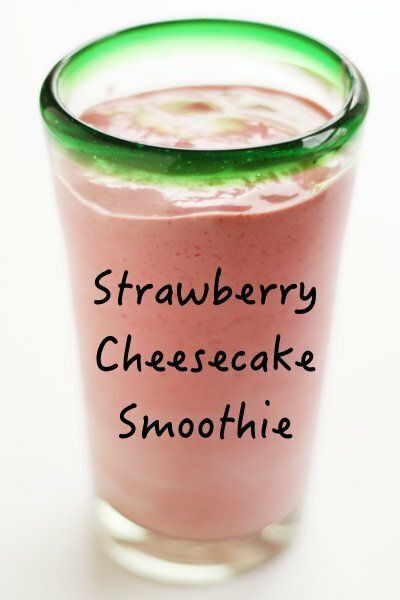 Strawberry Cheesecake Smoothie Recipe
Makes 2 servings
Print  Pin
Ingredients
2 cups frozen strawberries
½ cup plain Greek yogurt, non-fat
½ cup milk, skim (or whatever you have)
1 teaspoon lemon zest
Instructions
Blend strawberries, yogurt, milk, and lemon zest until smooth and frothy.
If the smoothie is not sweet enough for your liking, add teaspoons of honey until it works for you.
Nutrition Facts
One serving (about 1 ¼ cup) is 115 calories, 1.3 g fat, 0.8 g saturated fat, 18.9 g carbohydrates, 13.2 g sugar, 7.7 g protein, 3.1 g fiber, 55 mg sodium, 4 Blue, 4 Purple, 5 Green SmartPoints
Points values are calculated by Snack Girl and are provided for information only. See all Snack Girl Recipes
---
Other posts you might like:
---