I found this coconut chia pudding in an airport. The moral of the story is that you never know where you can find healthy choices.
I was in O'Hare on a trip back from Montana when I saw a vending machine with salad in it. Let that sink in – a vending machine with salad.
Given that I am always on the hunt for healthy choices and I was in an airport (land of crappy choices) – I stopped to check this vending machine out.
It was the coolest thing! It professed to getting fresh food every day – and there were snacks, salads, and breakfasts in recyclable containers. You brought the container back to the vending machine and they reused it!
Anyway, it was 8 AM so I decided to try the coconut chia pudding with fresh pineapple for $6. I still think of chia seeds as the thing you spread on terracotta to make a pet – but I thought it might be good.
It was refreshing, delicious, and filling and so much better for me than the McDonald's I had passed on my way to the gate.
I decided to make it at home.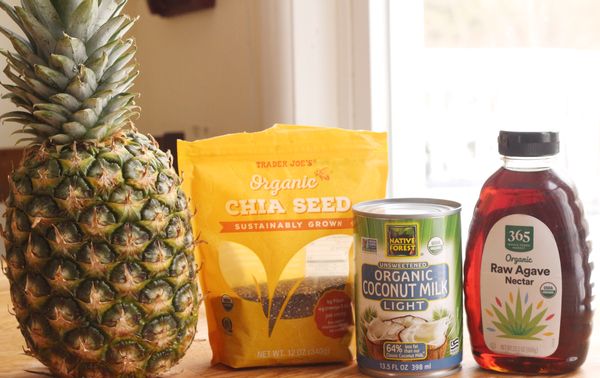 This is the type of recipe that should have been on Snack Girl for years. I have done chocolate chia pudding and pumpkin chia seed pudding but those were more like dessert.
The simplicity of this recipe is hard to beat. Toss some chia seeds into a bowl with a can of light coconut milk. Put it in the fridge and stir it a couple of times.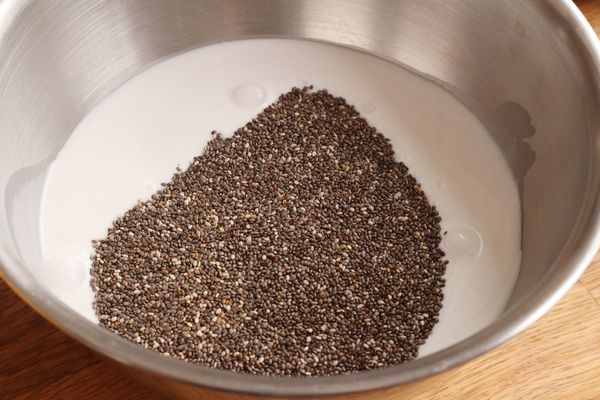 The next morning you have a tapioca like pudding that reminds you of the tropics. I added fresh pineapple because I love the flavor combination of pineapple and coconut (pina colada anyone?).
My daughter thought this need honey or something sweet – but I found it perfect without added sugar. It is up to you!
Coconut chia pudding is something you could put in a Mason jar and take with you. It keeps in the refrigerator for five days and freezes well if you want to make a big batch.
Have you made coconut chia pudding? Did you love it?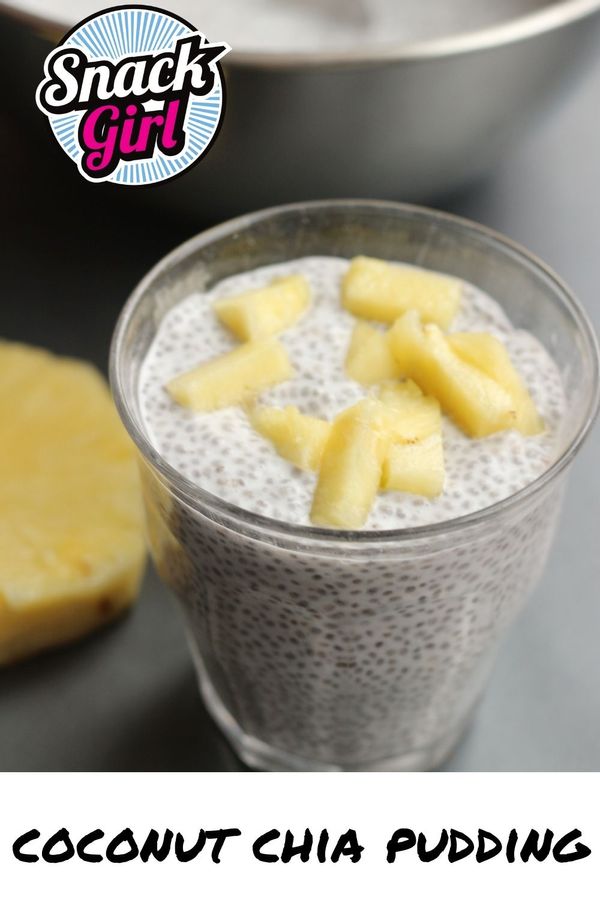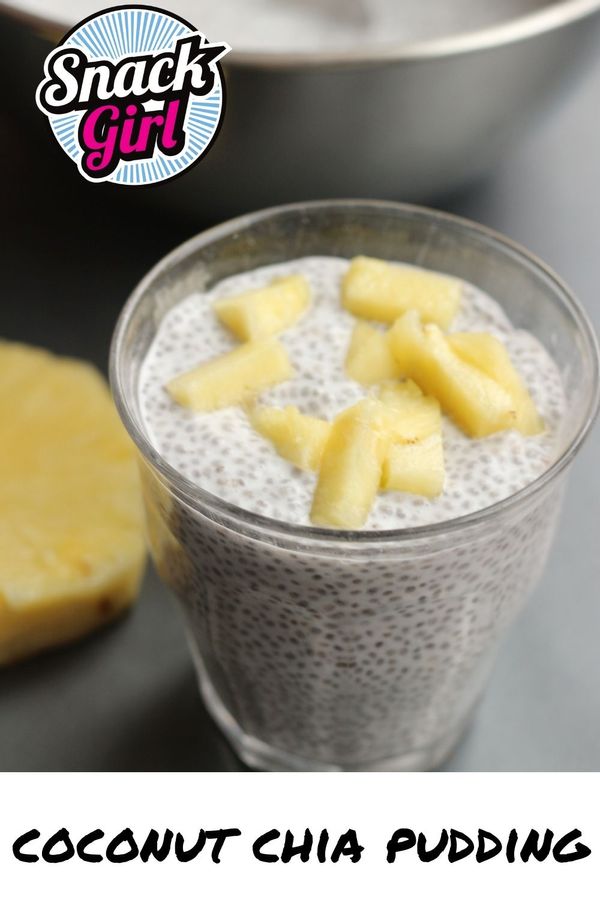 Coconut Chia Pudding Recipe
Makes 4 servings
Prep time: 5 min
Cook time: overnight in fridge
Print  Pin
Ingredients
1 13.5 ounce can light coconut milk
5 tablespoons chia seeds
chopped fresh pineapple or other fresh fruit
1 tablespoon agave syrup (optional)
1/2 teaspoon vanilla (optional)
Instructions
Mix chia seeds and coconut milk and leave in a covered bowl overnight. Stir it a couple of times to help the chia seeds soak up the coconut milk. In the morning, serve yourself 1/2 cup and top the pudding with chopped fresh pineapple or other fruit. Add sweetener to taste.
Nutrition Facts
One serving (1/2 cup) is 150 calories, 11 g fat, 4 g saturated fat, 6 g carbohydrates, 0 g sugar, 3 g protein, 6 g fiber, 0 mg sodium, 5 Green, 5 Blue, 5 Purple WW SmartPts
Points values are calculated by Snack Girl and are provided for information only. See all Snack Girl Recipes
Other posts you might like:
---