100,000's of mums use The Healthy Mummy 28 Day Challenges – and TRANSFORM their health, body and confidence
And if you are just starting – here is a simple run down on how to get the best from the app from mum of 4 Sascha who has used The Healthy Mummy app to lose over 32kg with us – on her first, second, third and fourth babies!
Sascha's advice on how to get started
It can be overwhelming starting out on your goals, believe me, I've been there! After many fad diets I finally came across The Healthy Mummy.
I was ready for EDUCATION and a LONGTERM lifestyle that didn't exclude my family.
The 28 Day Weight Loss Challenges ticked all my boxes and then some!
I lost 30kgs in 9 months and I am passionate about keeping it simple for others that have just joined so please read on! As a busy, full time working mum of 4 I get life can be crazy but it also means your health is SO important so you can keep up!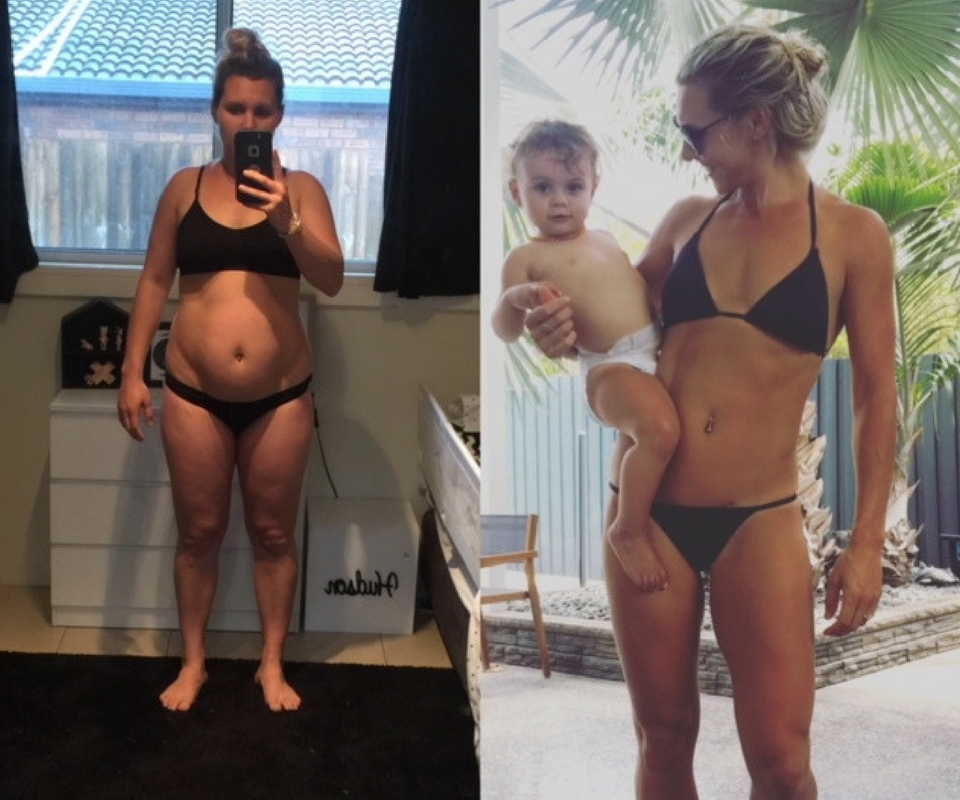 Where do you start?
Firstly jump into the app and find your way.
Calculate your: BMR
What is it? – The number of calories required to keep your body functioning at rest. Taking into account your height, age, current weight, goal weight and activity level provides and accurate reading of how many calories you need daily to lose weight. If you want to maintain then make your current and goal weight the same.
Why is BMR important? To lose weight you need to be in a calorie deficit so its important to find out a rough calorie intake to follow. Recalculate for every birthday, every 5kgs you lose or if your activity level changes.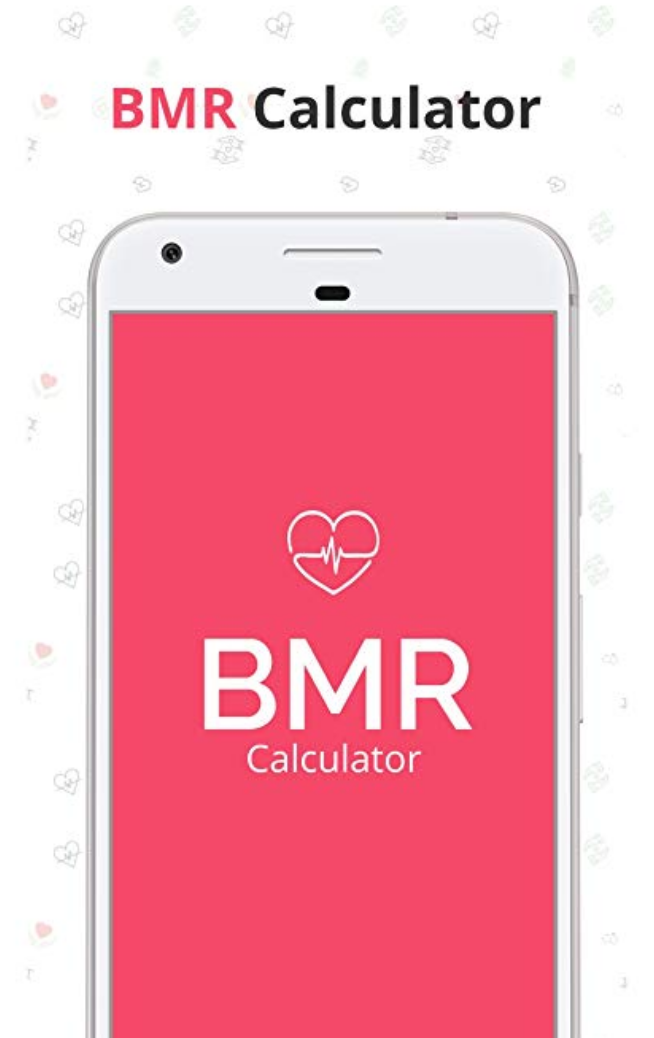 My BMR seems high- Do I have to eat that much?
You can calculate your BMR directly within your profile section in The Healthy Mummy App.
I highly recommend trying to reach your calories overall, it can be daunting but Healthy Mummy is a longterm approach. This will not hinder your results, in fact I  got better results when I ate more and consistently during the days – e.g brekky, snack, lunch, snack, dinner, dessert. Think maintainable enjoyable LIFESTYLE. If you fuel your body properly, it will function more efficiently and in return release weight and toxins.
What activity level do I choose?
Sedentary – No-one is sedentary unless they are bed ridden so you should at least choose lightly active even if you don't do any structured exercise.
Moderate – If you workout 3+ times a week
Highly – If you work out 4+ times a week
Calories
Your daily calorie intake is also calculated within The Healthy Mummy App profile section.
You will also notice that each recipe has full nutritional and calorie info which makes things super easy and straight forward; no extra thinking.
Do you eat back the calories you burn? No, to lose weight the key is the remain in a calorie deficit.
Do you have to count calories to lose weight? The short answer is no, you don't have to count your calories precisely to lose weight, I didn't and lost over 30kgs in 9 months.
At the beginning however it is a good way to learn the calorie value of the foods you most commonly eat. As the 28 Day Weight Loss Challenge has all recipe info its easy to roughly add up the foods you're eating. My best bit of advice is don't stress about the minor details.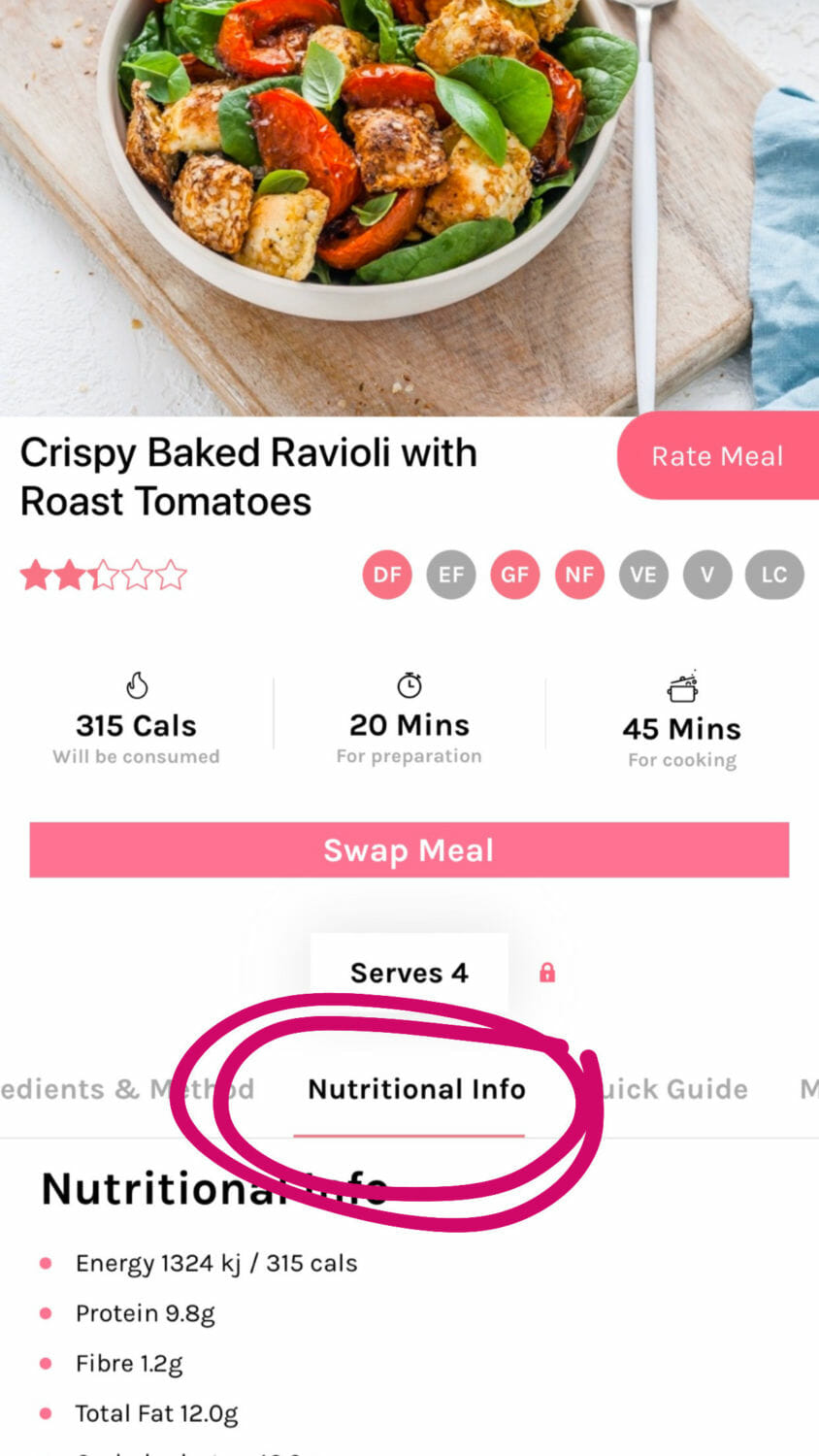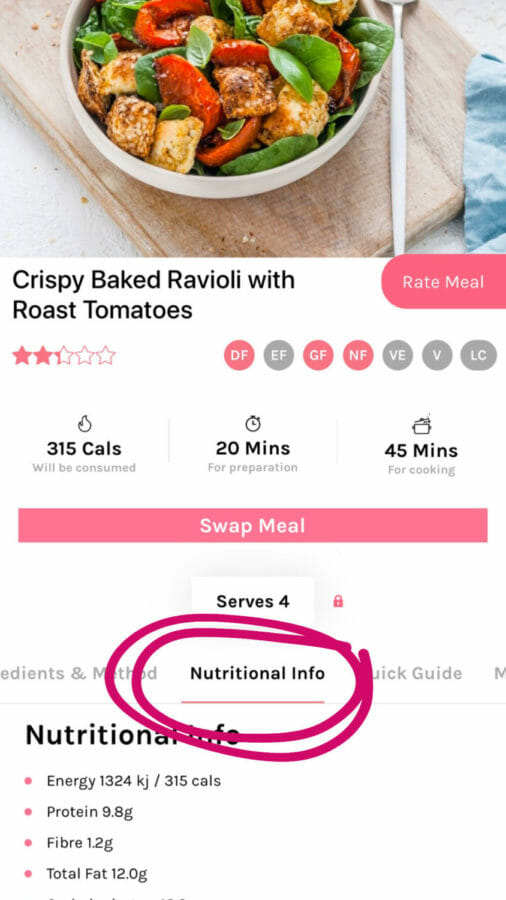 Meal Plans
New meal plans are released weekly in the App every Wednesday.
You can choose from different plans (which change occasionally) when you set up your profile info – they are all customisable and generate a shopping list for you:
Blank
Variety
Budget/Timesaver
Higher Calories
Hormone Balancing
Vegan
Keto
Pantry Basics
Pregnancy
Vegetarian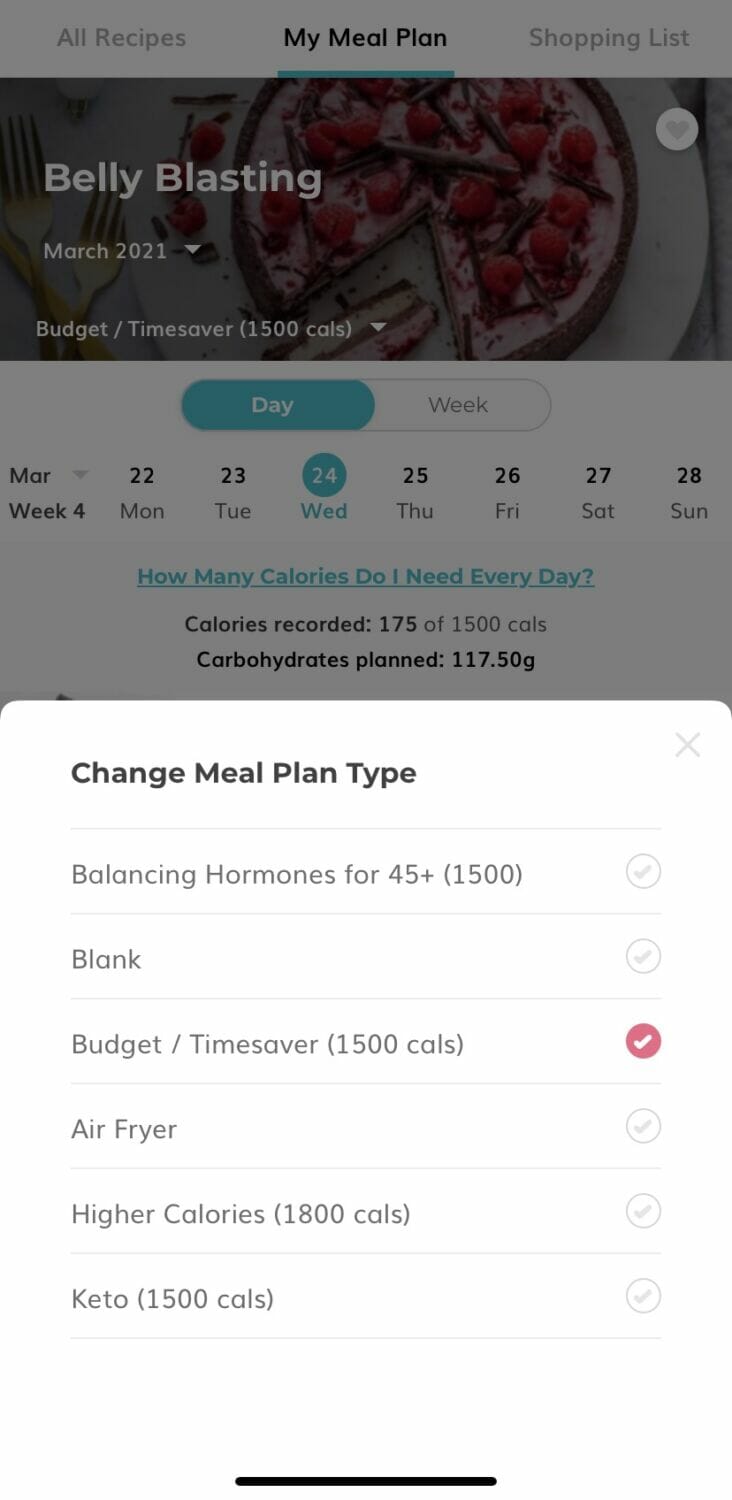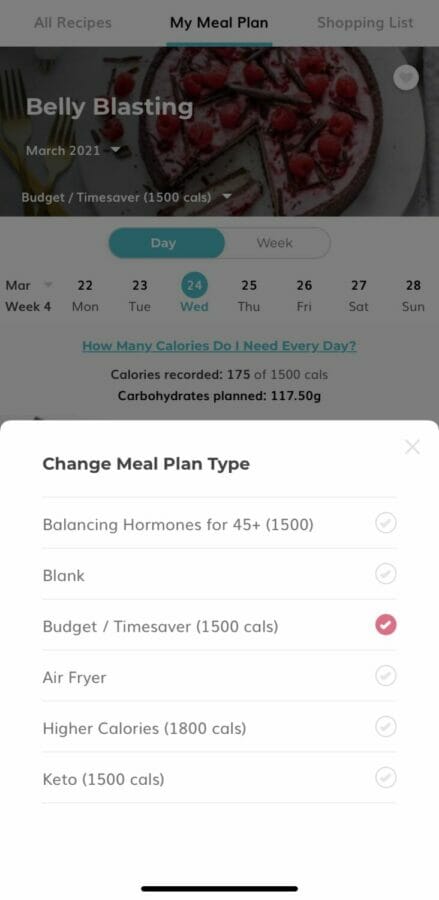 Do you have to follow them exactly? No!
They are there to make your OWN. The only right way to do the 28 Day Weight Loss Challenge is the way that works for YOU, thats the beauty of it.
I personally have always customised my plans to suit myself and my family, the only thing I keep an eye on is my sweet and savoury snack ratio just to ensure I'm not overeating on sweet stuff as it can be easy to do with all the amazing sweet options.
The best features when it comes to this is BULK SWAPS – I repeat a lot of meals to save time and money so bulk swapping it brilliant. I have a smoothie for breakfast everyday and cook double of dinners each night which accounts for lunch the next day. I also choose 2-5 snack recipes (muffins, slices etc) to make each week and fill the rest with simple things like an apple, a smoothie, cheese and crackers.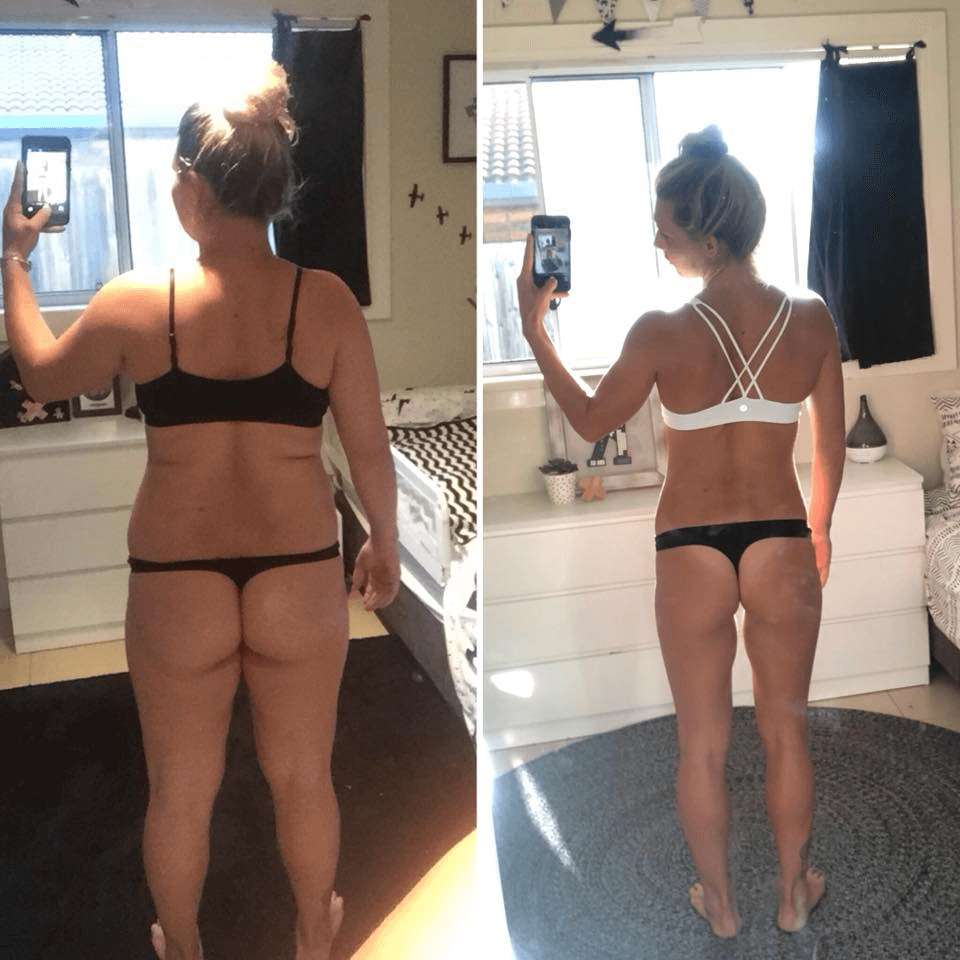 Meal Prep
It is optional. Every bit of prep counts and what works for you is what's best. You don't have to cook in bulk to be successful. I tend to do a bulk cook every 6-8 weeks to stock the freezer. Other than that I prep my dry smoothie ingredients weekly, cook double of dinners and any leftovers or extras go in the freezer. When making anything my hot tip is DOUBLE it and store it.
I also freeze any spare foods that aren't used, e.g extra grated veg, pizza bases etc.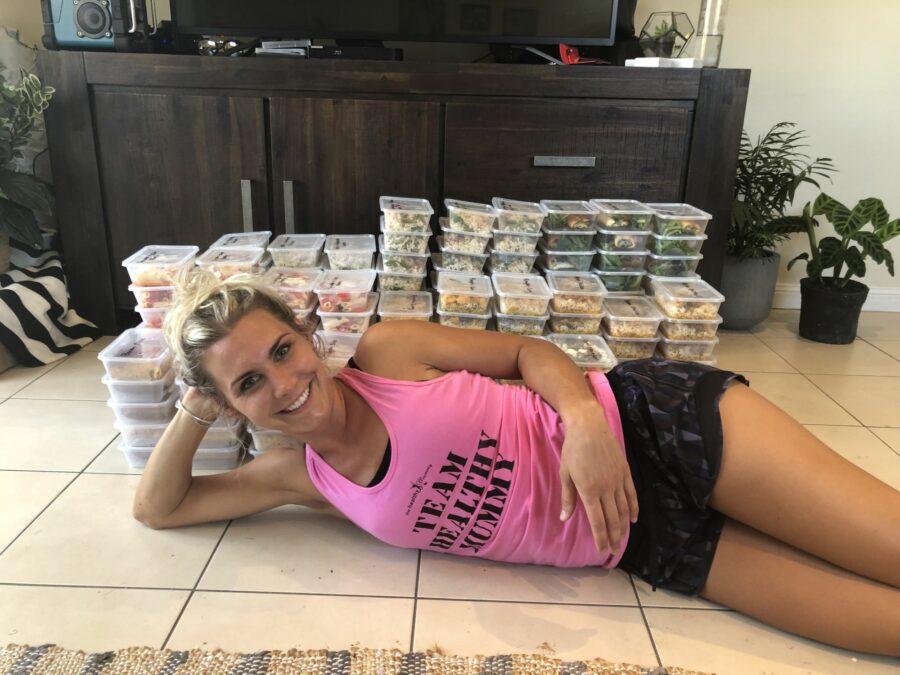 Recipes
Can I tweak recipes? Yes!
I tweak recipes all the time, using veggie's I have on hand instead of whats specifically required. I might swap out certain oils or sweetness too. I have never rechecked the calories when I do swaps – don't sweat the small stuff, remember this is for life.
What if I'm after a specific recipe? You can use search filters, add recipes to your favourites list or the use the themes to find something specific. Make sure you are utilising the app features to your advantage as this keep things EXTRA simple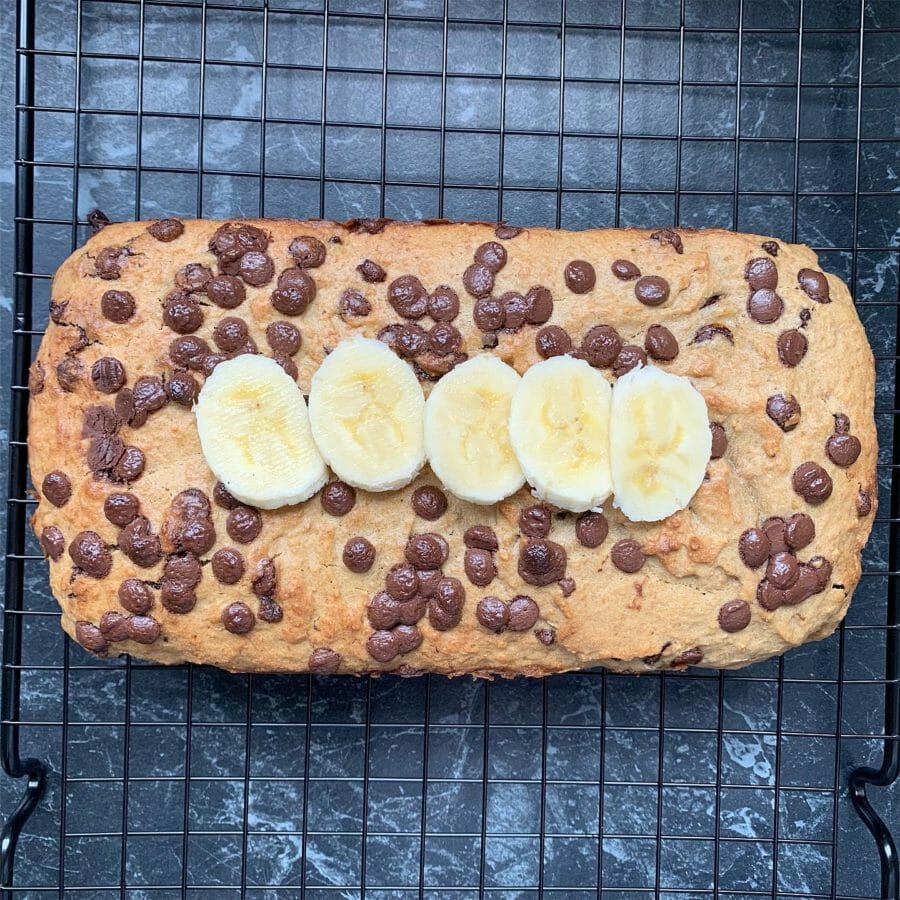 Workouts
There are over 500 home workouts in the app.
A daily workout will pop up for you BUT you are free to pick and choose. You can do the daily workouts, or you can do a selection of your own e.g butt and thigh workout followed by a core workout. There is a range of lengths when it comes to the exercise sessions so if you wish to workout for longer you can either repeat or choose multiple workouts to do one after the other.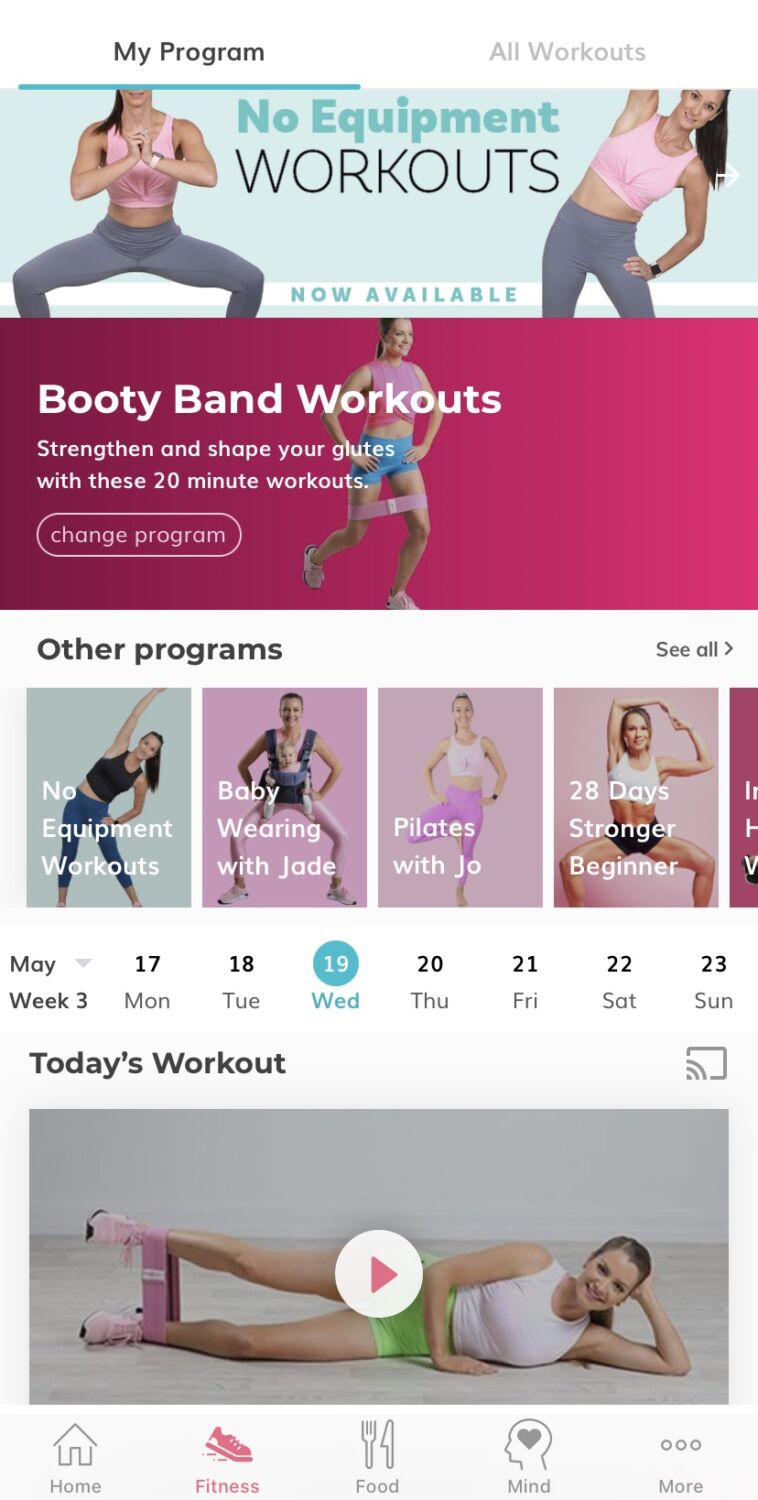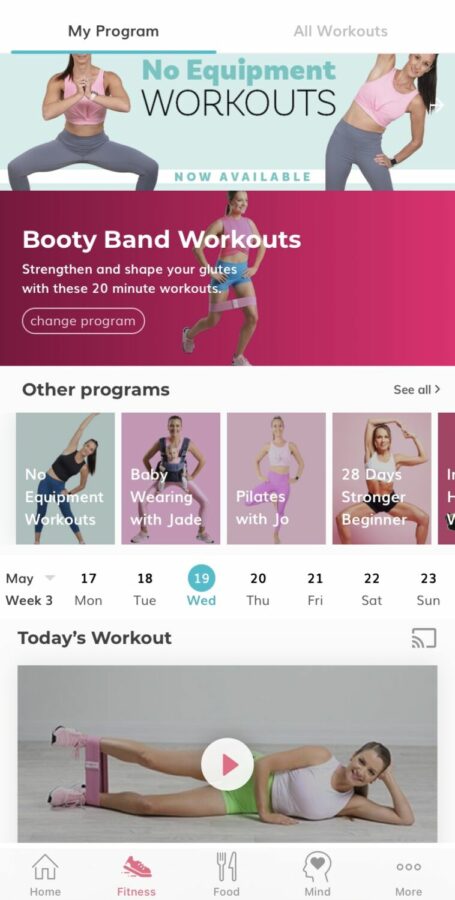 And if you are not yet a Healthy Mummy 28 Day Challenge member – check it out here