Are you ready to blast your belly fat? Well Kelly certainly is, in fact she's lost 23kg already and is ready to continue SMASHING it!
Here's how Kelly got started
Mum of two Kelly started her Healthy Mummy journey when she was 20 weeks pregnant with her youngest, enjoying our Healthy Mummy Pregnancy Smoothie and meals from the 28 Day Weight Loss Challenge.
"I felt so good during my pregnancy and was able to exercise up to 39 weeks. My first pregnancy was so hard and I gained over 35kg and didn't want to do that again," says Kelly.
The second time around, Kelly gained a healthy 9kg and was so proud of herself that she wanted to continue after pregnancy. She did just that and went on to lose an amazing 23kg! Plus her hubby has even lost 5kg just by eating the same meals and snacks!
Kelly says, "I am almost at my 58kg goal and look forward to getting there!!"
Kelly's top 5 tips to BLAST belly fat!

1. Meal prep is key!
"Take the time to sit down and do your plan to make sure the meals suit all tastes in the family," she says.
Some of Kelly's favourite recipes include our stovetop lasagne (pictured below), Mexican lasagne, chicken enchiladas and mocha banana bread, all the recipes of which are available on the 28 Day Weight Loss Challenge!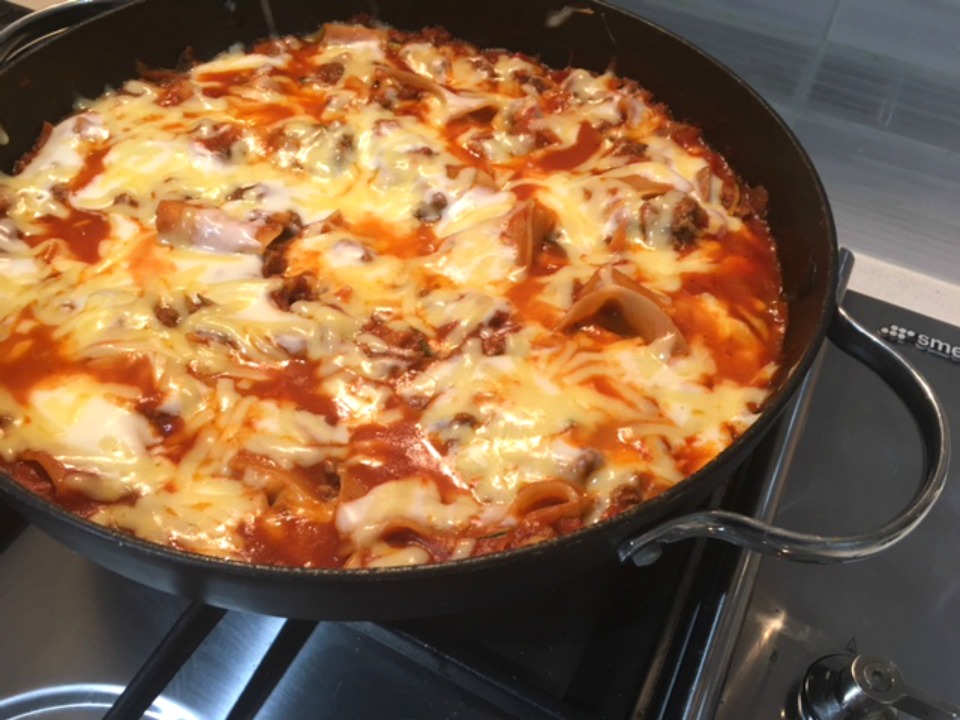 She also loves the The Healthy Mummy App as you can access heaps of recipes from what's already in her fridge or cupboard!
"This saves me so much time and money which is important for me just coming off maternity leave and sticking to a budget for me and my family." Kelly adds.
Check out 7 other awesome features of our 28 Day Weight Loss Challenge App.
2. Get your workout done early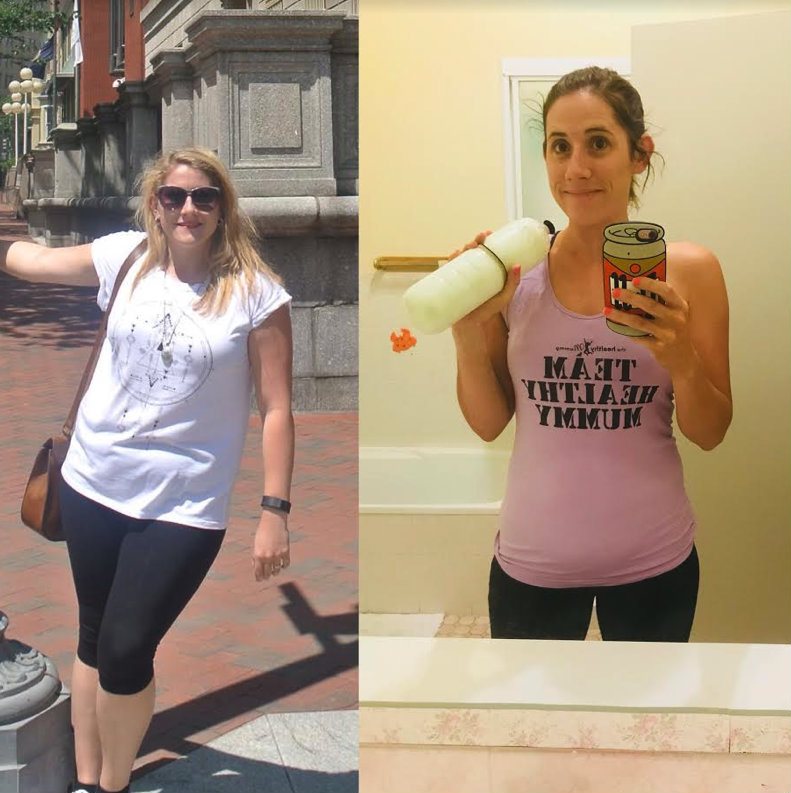 Kelly says, "I work out in the morning before anyone in my house wakes up. This works perfectly for me and sets me up for a day. I also have more patience and mental clarity during the day which is a big benefit. If I don't get to work out in the morning and it's my day off from work, I pop my exercise gear on and won't change until a workout has been done. YES – I am now one of the ladies who wears her active wear out and I couldn't be prouder!"
While she enjoys using her cross trainer and weights machine as well as going for walks with her kids, Kelly loves the convenience of the exercises on the 28 Day Weight Loss Challenge.
"I will be focusing on my core exercises and strength and using the 28 Day Weight Loss Challenge App to help me. After injuring my back in March, I have been told by my physio to strengthen the core, so this challenge is perfect for me and these goals!"
3. Plan EVERYTHING!
Kelly says, "I know when I'm working out each day, I know when I'm meal prepping and doing the grocery shopping. I stick my meal plan on the fridge so I know what to defrost ready for that night. Use your Healthy Mummy diary or notebook and write it all down if that helps!"
4. Invest in a slow cooker
Seriously, if you want something delicious and warm that requires minimal effort, grab one of these babies!
"You can put dinner on in the morning (try the slow cooked Asian chicken) and then get home to a hot meal ready to go and your house smells awesome when you get home," says Kelly.
5. Never skip breakfast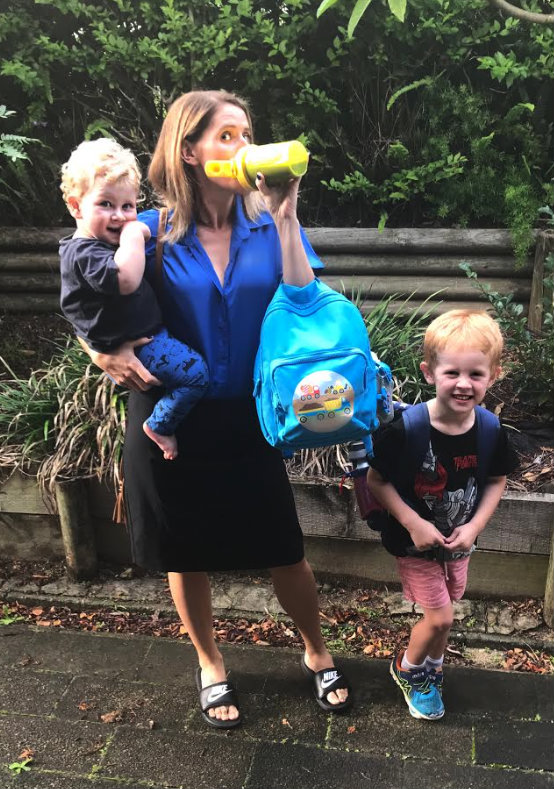 Skipping meals is a big no no for health and weight loss and Kelly knows that starting the day with the right brekky will get that metabolism firing!
"There are plenty of amazing quick breakfasts in the hub or do as I do, and grab a Healthy Mummy Smoothie and take it with you. These are golden on the days when I have to work and do school drop off," says Kelly.
Top tips Kelly, we have no doubt you'll blast your belly fat!
6) Healthy Mummy TUMMY Smoothie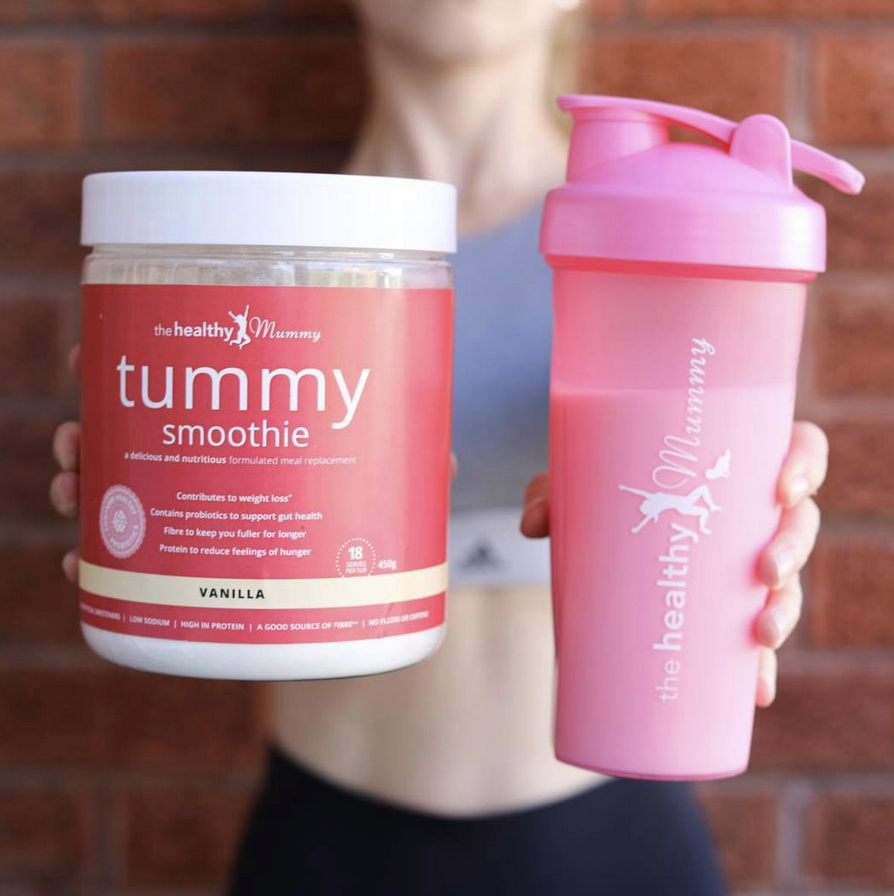 Our breakthrough Tummy Smoothie contains our unique Healthy Mummy Tummy Complex
It is scientifically designed for gut health, digestion, stomach and weight loss. It will aid with digestion and bloating and it tastes DELICIOUS – it is a creamy vanilla flavour. It is also high in fibre and protein and will help you feel fuller for longer!
This smoothie is also free from artificial sweeteners, fillers and caffeine. Check it out here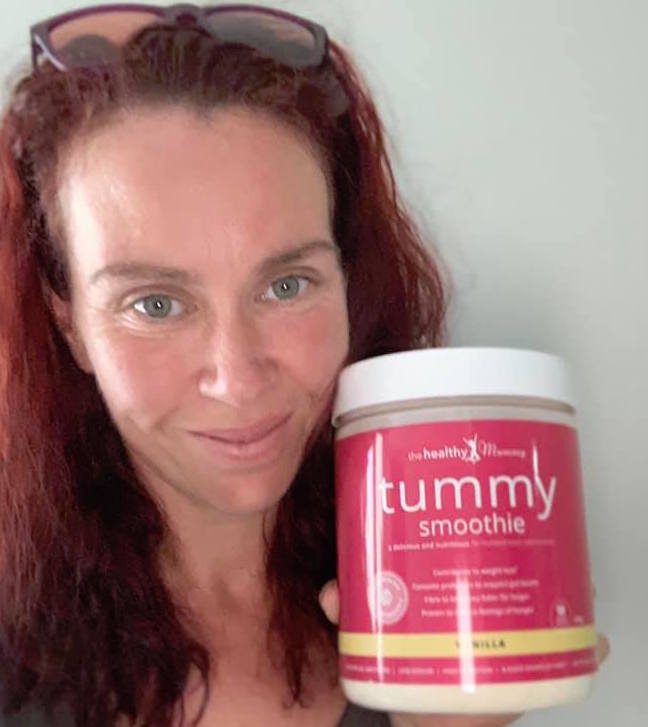 Real Mums TUMMY SMOOTHIE Reviews
Amy Atkinson, Tasmania
"I'm snacking less as it's keeping me fuller for longer," she says,  "I'm excited to see some massive results while using this."
Lauren Kolstad, ACT
"I liked that it has so much goodness in them to help with bloating and digestive function and I was definitely less bloated, fitting into my pants easier within a week and it tastes amazing."
Sascha Farley, NSW
"Without a doubt it helped with boating which I struggle with! My tummy felt more settled and flatter which is a huge win. "
Samara Syed, NSW
"The Tummy smoothie was absolutely delicious! It was very smooth in texture and goes well with all smoothies and snacks! 10 out of 10 for sure!!"
Emily Rose, QLD
"Bloating has been my biggest issue since forever! So I was excited to use the new Tummy Smoothie. I am so happy with the results after 2 weeks and my muffin top in my jeans has massively reduced – I will definitely be using long term"
Get ready to lose the tummy fat
If you are want to beat the bloat, not to mention help improve your overall health and wellbeing, our 28 Day Weight Loss Challenge is an awesome program to check out.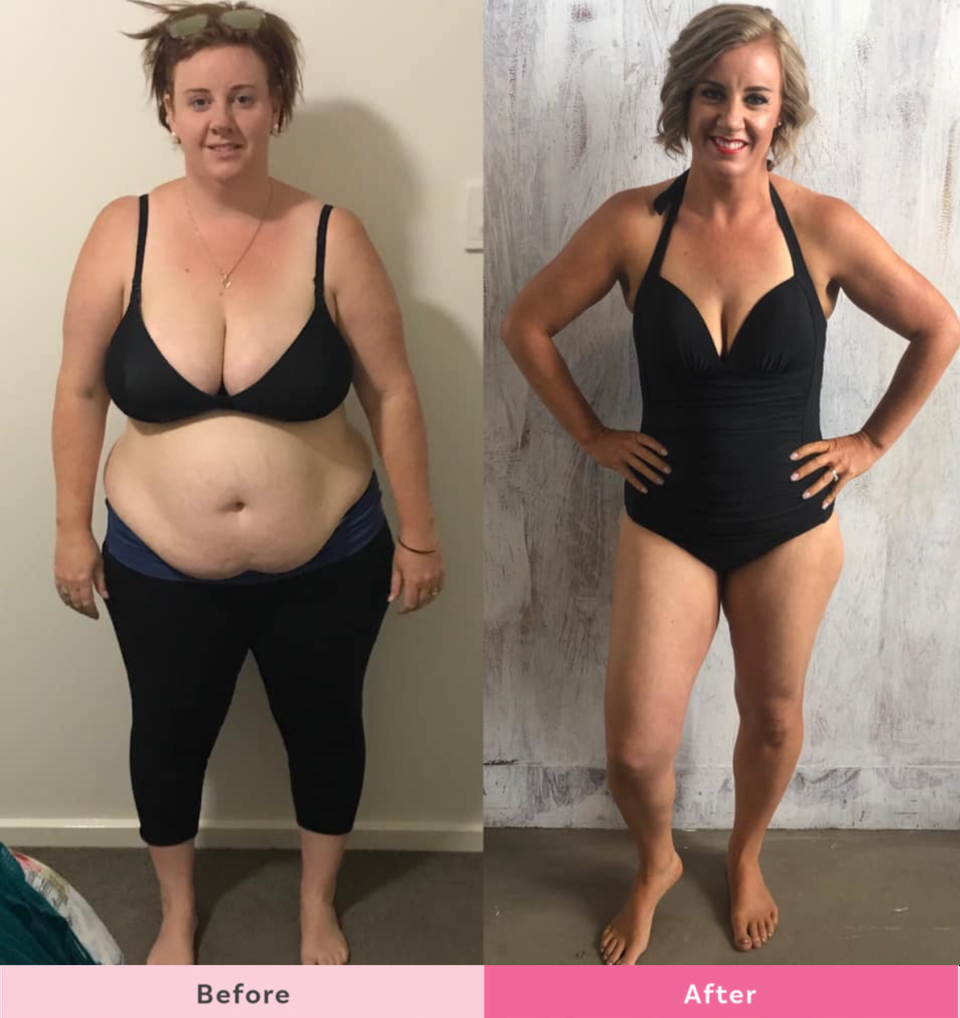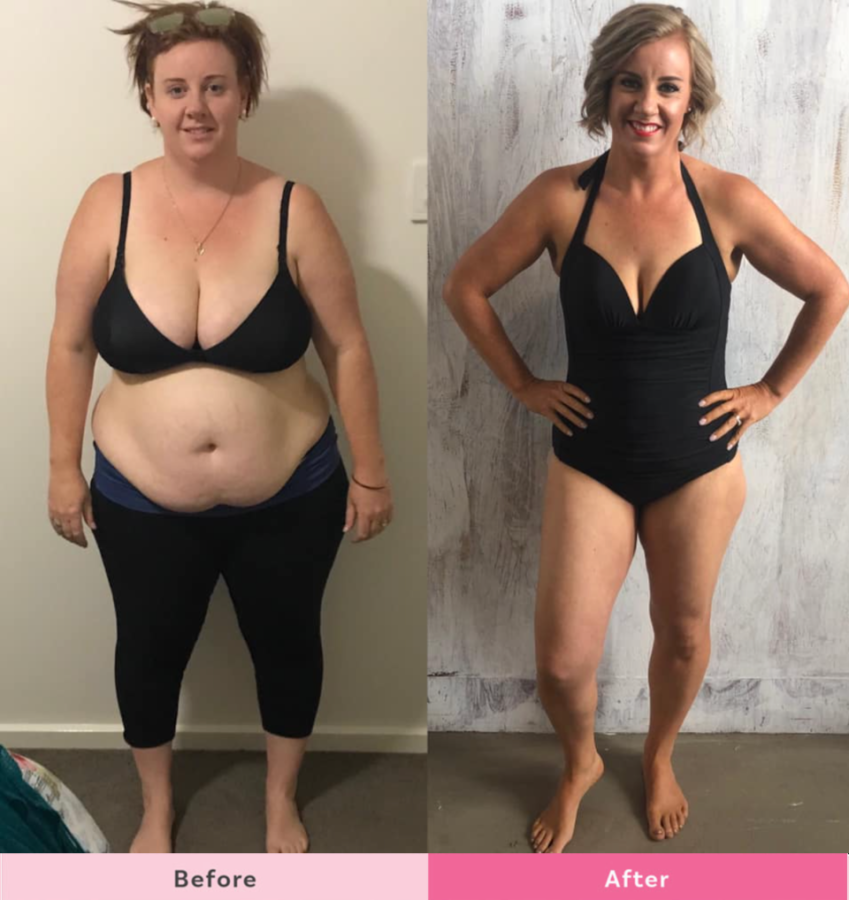 Other things that will help you with weight loss
Along with the list above there are other changes you can make in your diet to help you blast that belly fat and get a flat-belly. Some simple swaps will help you lose weight and get a toned tummy.
Swaps you can make include:
Switching fats – adding healthy fats into your diet like those found in avocado or omega fatty acids will not only help lose body fat but also has other health benefits. You can also consider switching out more monounsaturated fats for something like olive oil.
Switch the grains – swap out your white rice for brown rice or even quinoa and cut out the refined carbs that can be found in white bread or bagels and instead opt for whole grain alternatives.
Up the greens – best for overall health and for blasting belly fat is increasing your leafy green veggies such as kale or spinach even if you toss it in your morning smoothie if you're not a fan of the taste.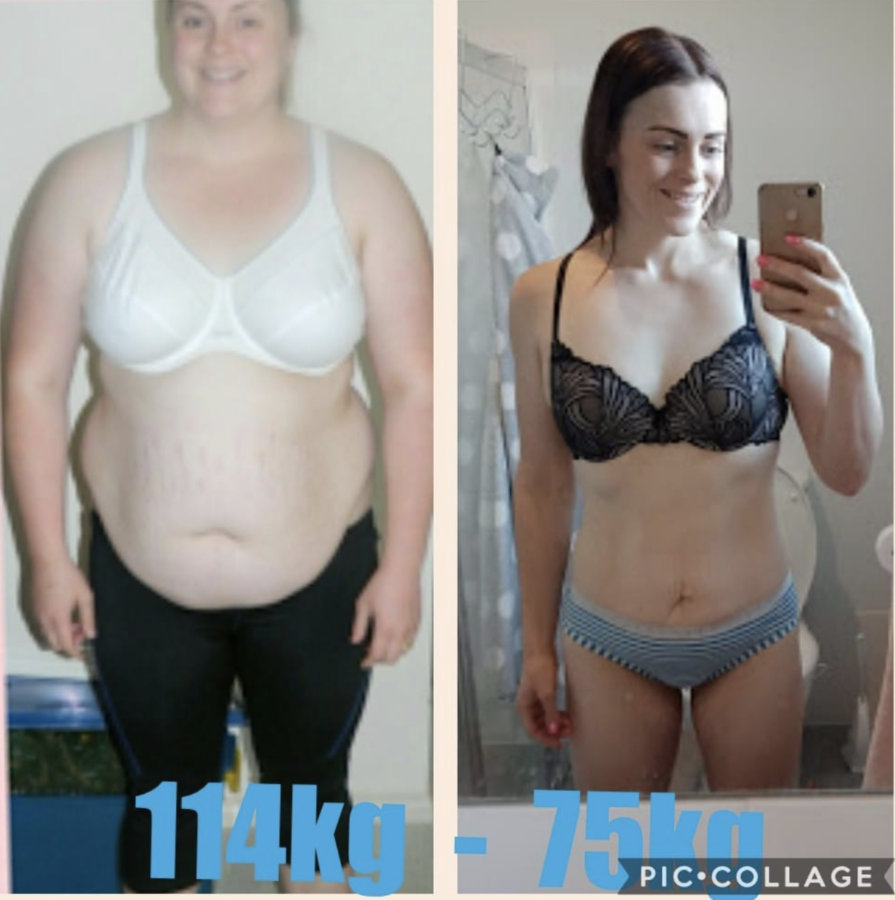 Health benefits of reducing abdominal fat
There are many benefits to losing weight around your mid-section besides getting those flat abs.
The fat around your belly is known as visceral fat as it's located around vital organs such as the liver, stomach and intestines. This type of fat is used to protect these organs but it can also influence hormones in your body and increase your risk for heart disease and type 2 diabetes.
Lowering your waist circumference will help lower your blood sugar and your chances of developing type 2 diabetes. Working towards a weight loss goal that focuses on your waistline will not only help you build your core muscles but prevent longer term health issues.
Read more:
5 ways to lose belly fat fast
10 best foods to beat tummy bloat
We understand that losing weight (especially belly fat post baby) can be daunting.
This is why we created our 28 Day Weight Loss Challenge, where you can access healthy meal ideas, exercises and food planning tools to shed kilos in just four weeks.