Do you want to detoxify your body, ditch the tummy bloat and feel super refreshed and ready to attack your weight loss and fitness goals this month?
Then we have you covered with our 7 Day Cleanse as part of the 28 Day Weight Loss Challenge.
7 Day Cleanse we offer in the 28 Day Weight Loss Challenge
We're taking time to cleanse and detoxify on The Healthy Mummy's 7 Day Cleanse. Yippee!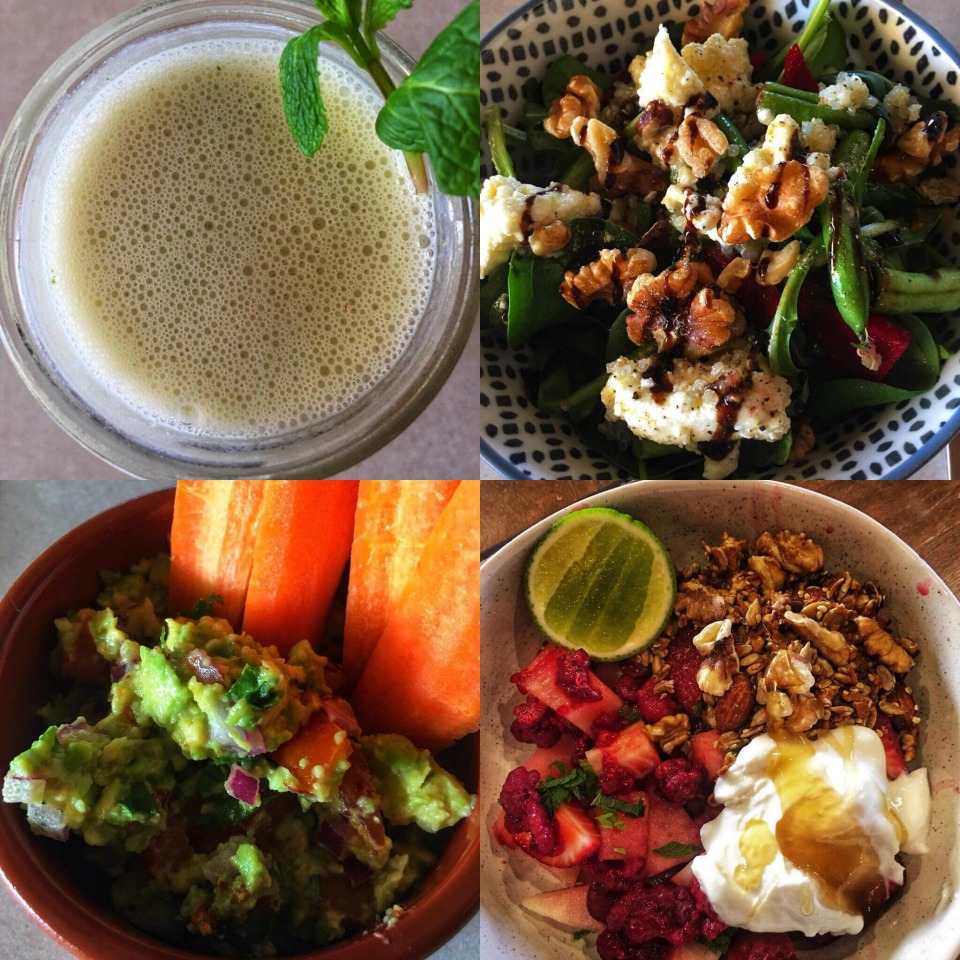 Get ready for the 7 Day Cleanse
This week, 28 Day Weight Loss Challenge Members have a 7 Day Cleanse Meal Plan to follow. The 7 Day Cleanse Meal Plan is loaded with fresh, light and delicious recipes. Think citrus, grapefruit, greens and berries!
The Meal Plan is SPECIFICALLY designed to assist your body with its cleansing processes, help you load up on fibre and soak up plenty of vitamins and minerals to help you feel motivated, prepared and REFRESHED.
Some of our FAVOURITE cleansing meals, that could be part of your cleanse, include:
Berry Chia Pudding – Start your day right with this chia pudding! Chia seeds are full of omega 3s, protein and fibre so it will fill you up for the rest of the morning.
Turkey Stuffed Capsicums – A delicious and fun dinner that the whole family will enjoy.
Spicy Guacamole – At just 161 calories, this is the perfect snack to help curb those after cravings!
Read how this mum stays motivated when doing a 7 day cleanse.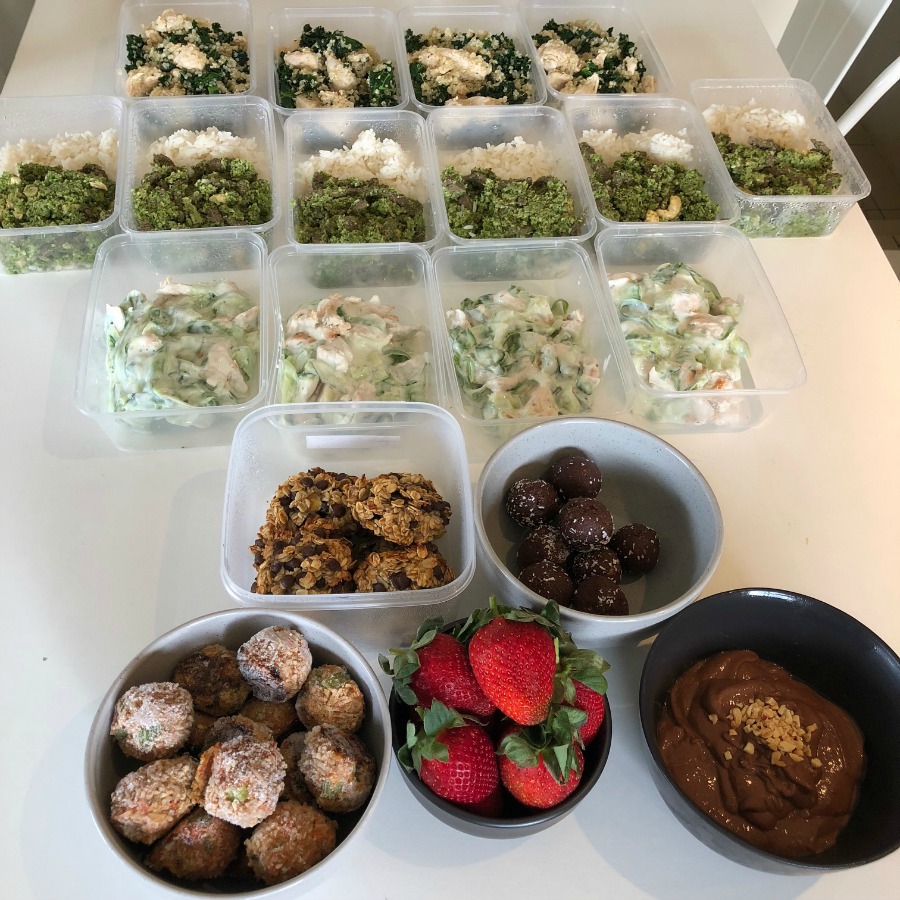 Meal Prep for your cleanse week
We asked one of our resident Meal Prep Queens Sascha Farley for some of her top tips to help all the mums prep and get ready for cleanse week.
Sascha said, "Prepping for a cleanse week can help you stay on track and save money, it also takes the guesswork out of your week and quickly solves the issue of being hangry!"
Sascha's tips:
1. Find a type of prep that works for you!
Some families can prep for the full week ahead on a Sunday
Others prep nightly by doubling dinner every night/organizing or cooking snacks
Daily prep also helps, setting aside a little time each morning to set out snacks, perhaps make a smoothie or quick salad
Batch cooking snacks here and there or in spare time all adds up, this another effective way!
Whatever works will be the most effective, don't try and do something that doesn't fit into your lifestyle.
2. You can customise the cleanse plan to suit you better or to repeat meals – example you could prep a big batch of Egg and Cheese brekkie cups and have them every morning!
3. Keep snacks simple, fruit and nuts etc – divide them up into little bags ready to grab and go
4. Pre-chop veggies – which would be good for the Nutty Crunch Lettuce Wraps!
5. Lemon water is an awesome drink to have while cleansing so chop up those lemons ready to go! Read why lemon water is great to help you lose weight.
6. Pick things that are easy to do the night – the Peanutbutter Smoothie Bowl & Beetroot Salad are easy to whip up if you feel unorganised.
7. It's important to still eat your calories while doing the 7 day cleanse so have some extra snacks on hand such as boiled eggs, crackers and dip or make extra of the snacks such as the belly blasting bliss balls.
See how Sascha preps for a 7 day cleanse in 2 hours and it only costs $90. 
How to find your cleanse week meal plan, customise it and get ready to go
To access the 7 Day Cleanse head to your food section in your Healthy Mummy app here
Select FOOD in the bottom right-hand corner.
Then click on the Challenge Round Selection here
Select the month in the top right-hand corner next to the current 28 Day Weight Loss Challenge round
There you can customise your meal plan as normal.
The meal plan will show as normal, ready for you to prepare yourself for the coming week.
We are super excited for The 7 Day Cleanse! Let's do this!
Mum Zena offers her tips on how to do a 7 day cleanse.
Mind.Body.Breath.Sessions
On top of the delicious, fresh and healthy meal plan and as part of GAP WEEK don't forget to check out The Healthy Mummy MIND.BODY.BREATH. Sessions.
The Healthy Mummy MIND.BODY.BREATH sessions are designed to support mindful motherhood (and compliment your exercise program while following the 28 Day Weight Loss Challenge).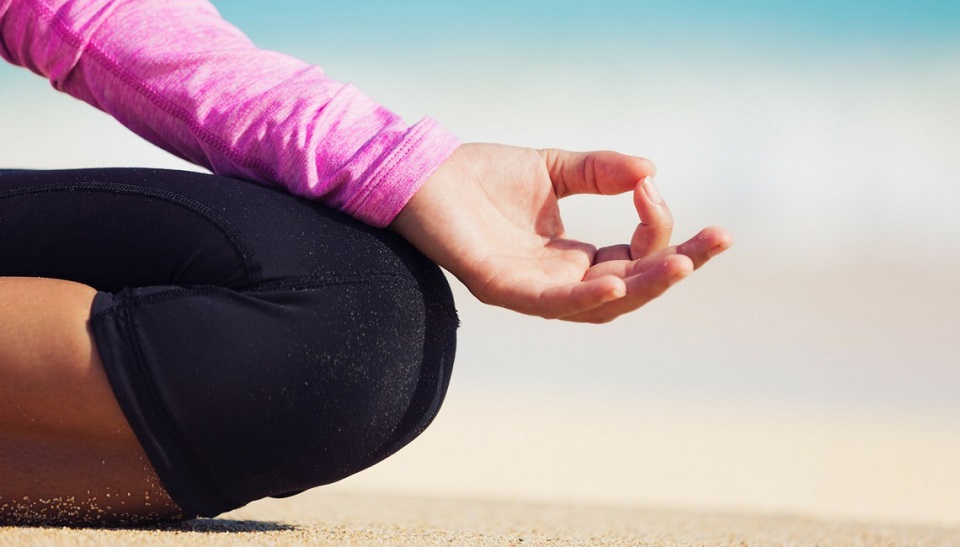 About The Healthy Mummy MIND.BODY.BREATH sessions
There is three Healthy Mummy MIND.BODY.BREATH sessions for you to choose from:
3 minute
5 minute
10 minute
All Healthy sessions begin with a MIND.BODY.BREATH warm-up, to get you settled and prepared.
How to find the MIND.BODY.BREATH SESSIONS in the Healthy Mummy App?
TOUCH EXERCISE AT THE BOTTOM OF THE APP HOME PAGE
SELECT MIND.BODY.BREATH FROM THE EXERCISE MENU
ENSURE YOU TOUCH THE HOW TO COMPLETE THIS WORKOUT TO READ & UNDERSTAND HOW IT WORKS & WILL BENEFIT YOUR EXERCISE ROUTINE
WORK THROUGH EACH MIND.BODY.BREATH SESSION AS THEY ARE LISTED IN THE APP
MAKE SURE YOU TOUCH THE RECORD THIS WORKOUT BUTTON ONCE YOU HAVE COMPLETED THE SESSION, SO IT REGISTERS AGAINST YOUR ACTIVITY
Read how doing a cleanse can be beneficial for your mind and body.
Check out these mums amazing results after our 7 Day Cleanse
Cassie McKay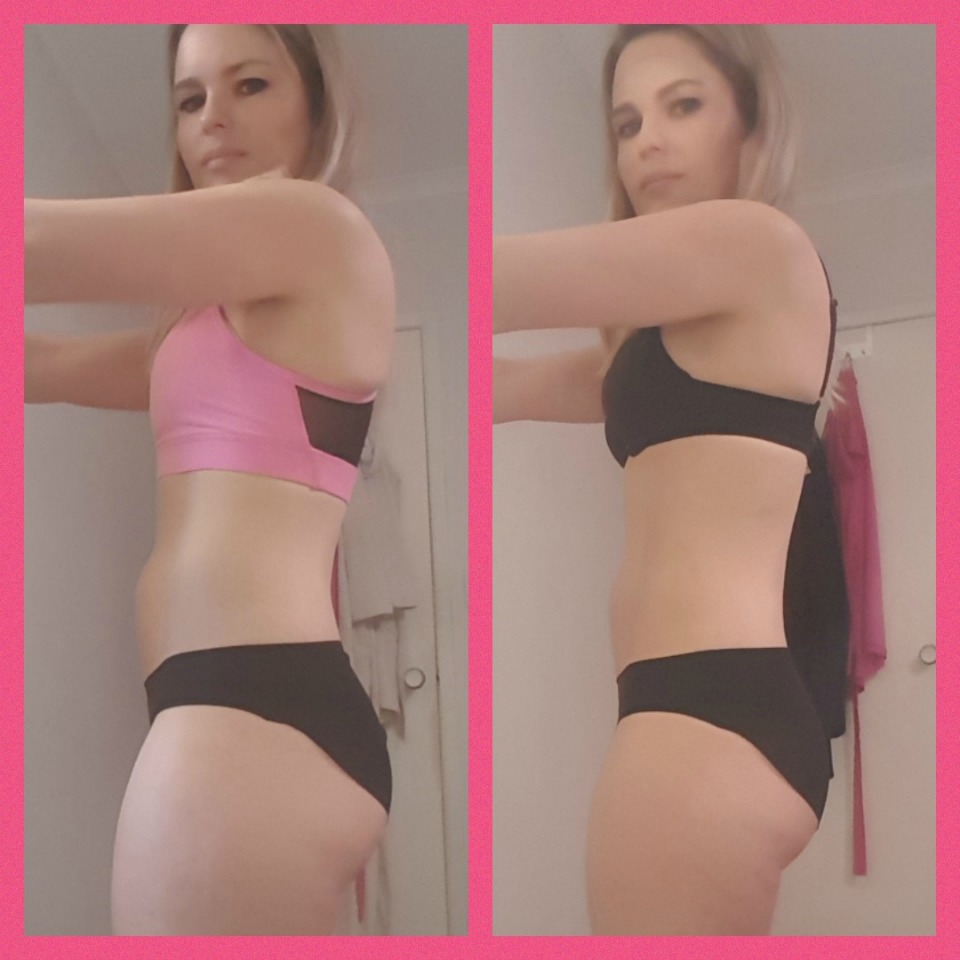 Cassie lost 2.3kg and 4cm off her body and feels absolutely fantastic!
She says "I usually lose track after three days of a cleanse but was really proud to have five GREAT days and two alright days." 
Read about her cleanse here.
Bec Jackson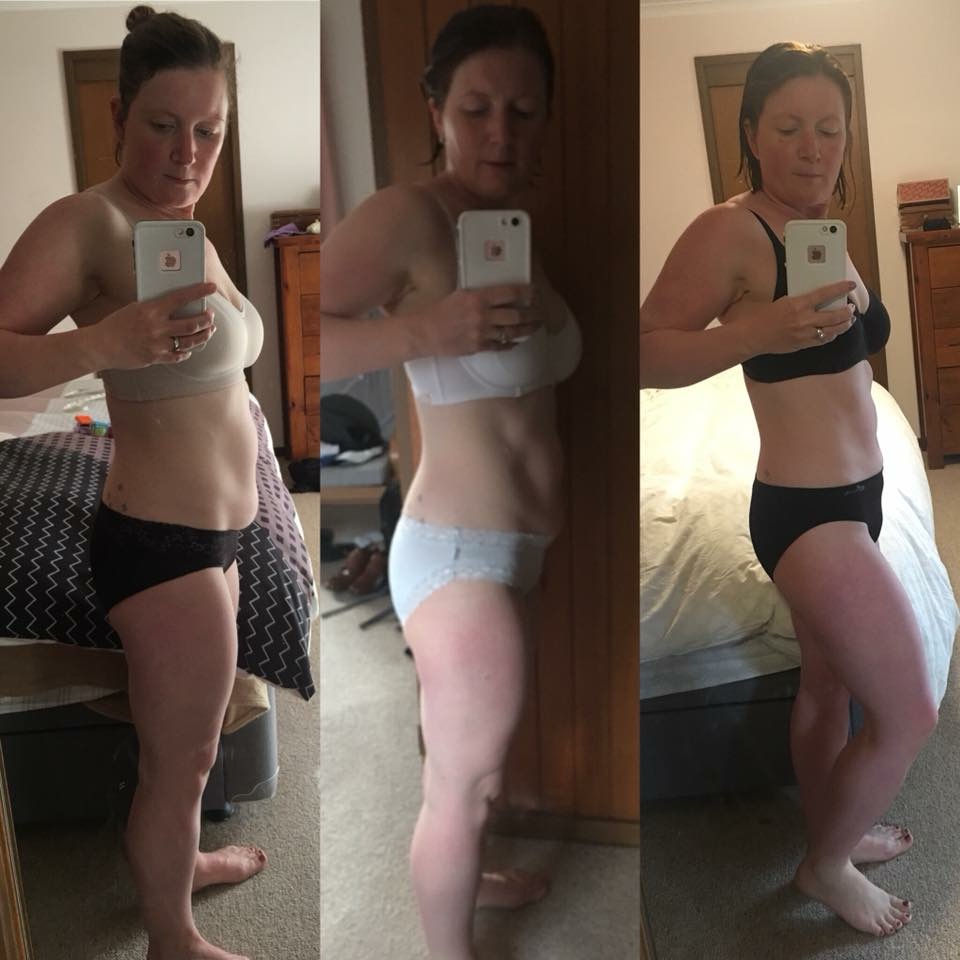 After mum Bec had already lost 21.4kg with The Healthy Mummy 28 Day Weight Loss Challenges she found her weight had hit a plateau…then she did a 7 day cleanse. It kickstarted her weight loss all over again with another 2.1kg in just 7 days.
Read her amazing cleanse results and how even her husband benefitted.
How to join the 7 day cleanse
If you are NOT currently a Challenge member – you can still get access to this incredible 7 Day Cleanse and our MIND.BODY.BREATH.Sessions on our 28 Day Weight Loss Challenge by signing up to our program with thousands and thousands of other mums.
If you are determined, motivated and on a mission to tackle your weight and overhaul your health – then our Challenge can help. You can spend the next couple of days DETOXIFYING your body and kick-start your weight loss journey when our next 28 Day Challenge starts.
Our Challenge includes:
28 days of at-home exercise routines (no gym needed) – with video instruction
New CHALLENGE THEME each month – so you'll NEVER get bored
Customisable and breastfeeding-friendly meal plans
Time-efficient exercises for busy mums – under 30 mins
Challenge combines Pilates exercises with interval and circuit training (HIIT)
Suitable for basic to advanced fitness levels
Home to thousands of EASY-TO-MAKE recipes!
A community of mums who will support you through your weight loss journey
You can join our Challenge HERE.
Not on the Challenge but still want to cleanse? You can do a 3 day cleanse with our book!
If you are NOT a Challenge member but are keen as a bean to take part in short, effective detox…Then be sure to check out our 3 Day Cleanse.
The 3 Day Cleanse is an eBook filled with recipes, tips and tricks to help you beat the belly bloat, detox and rid yourself of unwanted toxins. 
HEALTH BENEFITS of our 3 Day Cleanse include: 
Reduced stomach bloat
Improved energy levels
Clearer mind
Glowing complexion
Our 3 Day Cleanse is full of delicious recipes and top tips from our nutritionists to help to REMOVE UNWANTED TOXINS from the body, improve your metabolism and kick start your energy levels. It's all about CLEAN EATING.
You'll cut back on processed foods and drinks, EAT NUTRIENT DENSE FOODS that will give your system a boost and leave you feeling great.
There are loads of healthy recipes to go with the cleanse, so try it over the next three days and start feeling great!
PURCHASE your 3 DAY CLEANSE CLICK HERE.
Amazing 3 Day Cleanse RESULTS!
1. Lauren's Incredible Results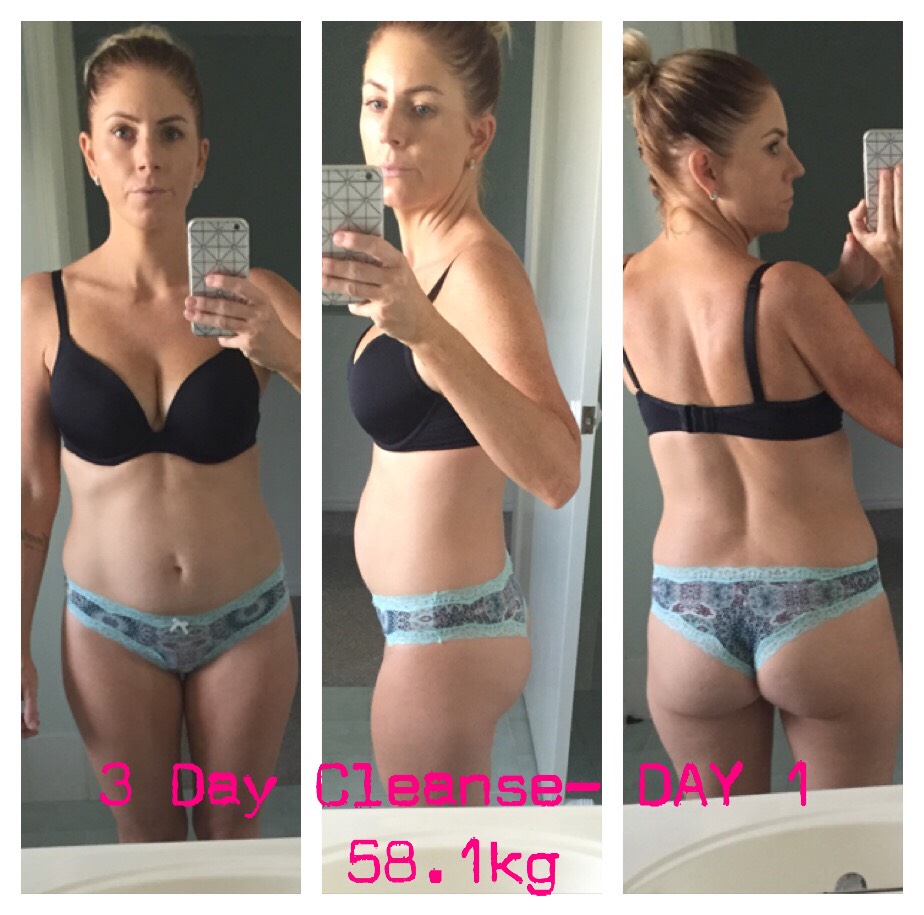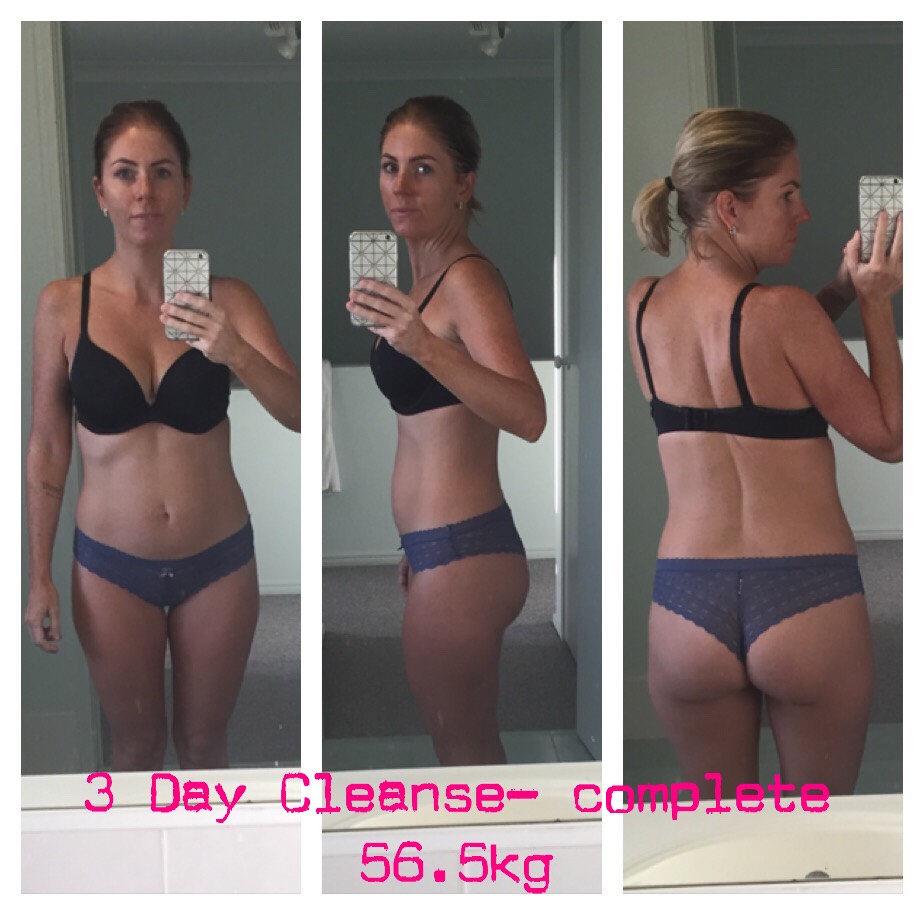 Lauren says, "I lost 1.6kgs* in the 3 days and completely kicked the bloat!"
"I feel so fresh, light, energetic, comfortable, confident and HAPPY!!"
"And the best part?? No starving!!! That's right, you still get to eat totally amazing, tasty and healthy food."
2. Nikola's AMAZING Weight Loss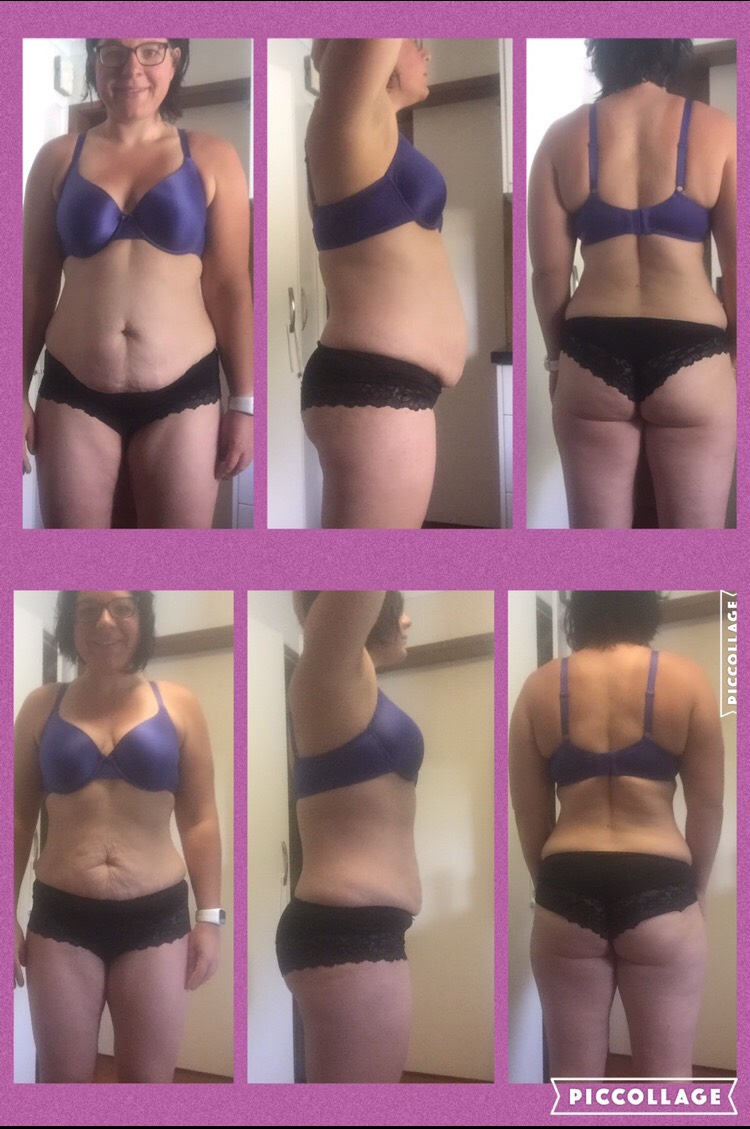 By the end of 3 Day Cleanse, Nikola lost nearly 2kgs*.
Nikola says: "I'm happy to say I lost 1.7kg and all my bloat!
"I feel amazing, I love the cleanse so much. Not only are the results fantastic but the food is amazing!!! I had all the confidence in the world doing the cleanse as it's my fifth time doing it! "
How incredible are these results? Way to go ladies!