This chia seed chocolate pudding recipe is for those who want to dip their toes in the chia seed pool. About 4 years ago, I wondered why anyone would use chia seeds for anything.
All I could think about with chia seeds was chia pets. Those cute little terracotta buggers didn't look edible.
But, since then I have tried to eat chia seeds in all sorts of forms. My latest favorite dish is my coconut chia pudding recipe .
One tablespoon of chia seeds has more calcium than a glass of milk, more Omega-3s than Salmon, and more antioxidants than blueberries.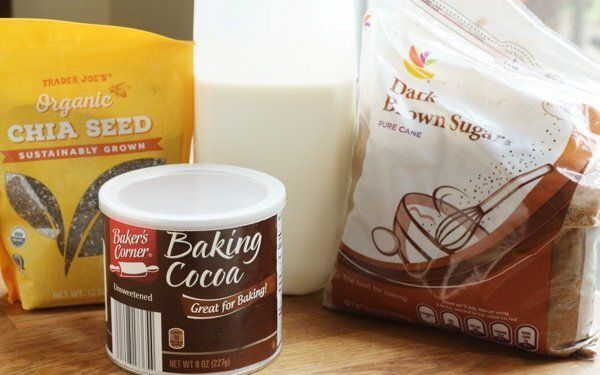 I decided to try chocolate pudding because who doesn't like chocolate pudding? Chia seeds are great as a thickening agent so you don't have to cook the milk to get the right pudding consistency.
It is rare to find a tasty pudding that is high in calcium, iron, fiber, manganese, magnesium, selenium, and vitamin B6.
Jello can't touch this.
Since I have started eating chia seeds, I read a wonderful book about running, Born to Run: A Hidden Tribe, Superathletes, and the Greatest Race the World Has Never Seen by Christopher McDougall (see below). In it, the Tarahumara Indians run 100's of miles fueled on chia seeds (as well as corn and other foods).
I also love to use chia seeds in my overnight oatmeal with chia seeds as it makes the mixture thick and creamy.
You can find chia seeds in the natural foods section of your grocery store and they are not cheap – a small bag set me back $7. Any seed product is high in price because they are so hard to harvest. Think about them as an investment in your health.
When I first made this I did not have a powerful blender and it was a bit grainy. Now that I have a Blendtec (a Vitamix would also work), it comes out PERFECT and my children eat it up. When I used the high power blender, it was instantly thick (no need to wait to eat it!)
Have you tried chia seeds? What do you use them in?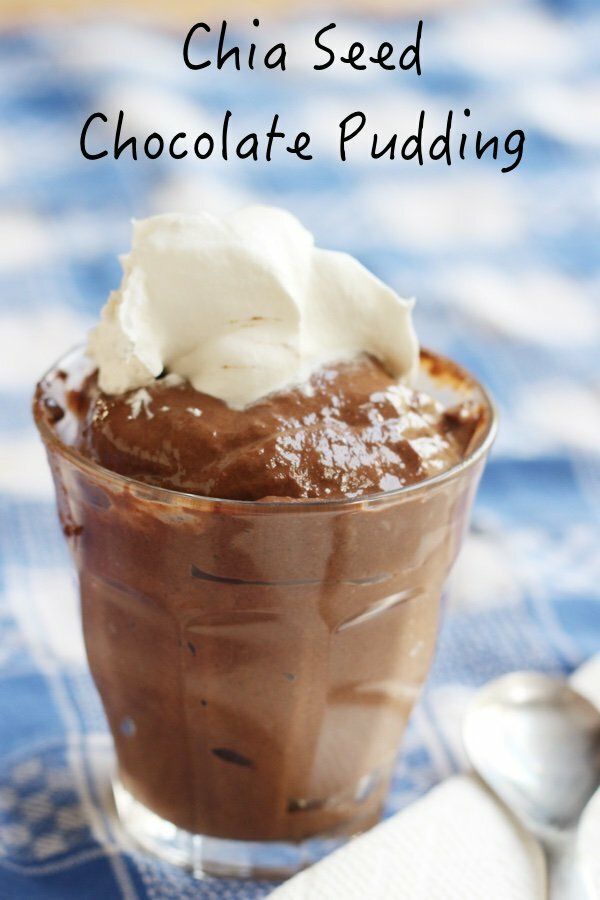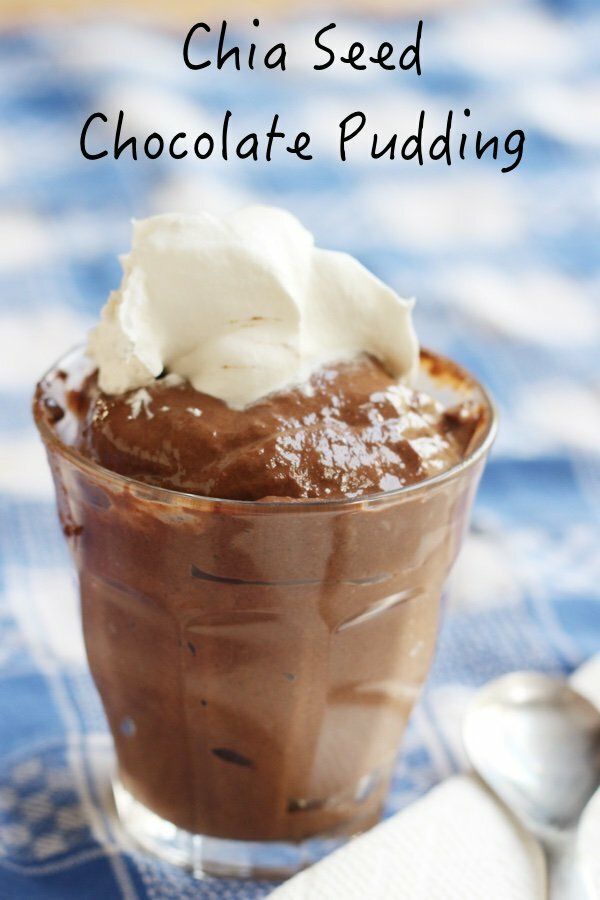 Chocolate Chia Seed Pudding Recipe
Makes 4 – 1/4 cup puddings
Prep time: 5 min
Cook time: 30 minutes in refrigerator (optional)

Print  Pin
Ingredients
3 tablespoons cocoa powder
3 tablespoons brown sugar
¼ cup chia seeds
1 cup milk (whatever you like almond, soy, etc. – I used 2% cow's milk)
Instructions
Blend cocoa powder, sugar, chia seeds, and milk in a blender for 5 minutes until chia seeds are pulverized. Pour into small ramekins and place in refrigerator.
Chill or eat at room temperature.
Nutrition Facts
94 calories, 4.3 g fat, 1.3 g saturated fat, 14.8 g carbohydrates, 9.4 g sugar, 4.2 g protein, 3.7 g fiber, 31 mg sodium, 4 Green, 4 Blue, 4 Purple WW SmartPts
Points values are calculated by Snack Girl and are provided for information only. See all Snack Girl Recipes
---
Other posts you might like:
---