One of the many excuses busy mums have is saying they don't have the time to get to the gym! But you don't have to leave your home to exercise! In fact, you don't need any equipment to do a full body workout. And we have a new Bodyweight workout to help you!
It's hard when you're stuck at home with young kids or living on a budget, but if you're following our healthy eating and exercise plan there are ways you can get your daily exercise in without those costly gym memberships.
The good news is we have a heap of new bodyweight exercises that will not only help build muscle and help you lose weight, but they are perfect for any beginners.
Joining our extensive range of workout programs will be a new NO EQUIPMENT workout program called Bodyweight.
This beginner bodyweight program can be done from the comfort of your living room, you don't need any equipment to do these body weight exercises – you just use your own bodyweight as well as callisthenics.
More about The Healthy Mummy Bodyweight program
Our new Bodyweight program is the perfect workout for moving your body, improving your fitness and achieving your goals, anywhere, anytime!
The weight from your body is all that is needed to complete these workouts that will help to tone and target your entire body over 28 days.
By utilising bodyweight in your workouts, it minimises set up and clean up time for exercise. This leaves no excuses to not move your body. Simply clear some space for you to move, open your app and you're off!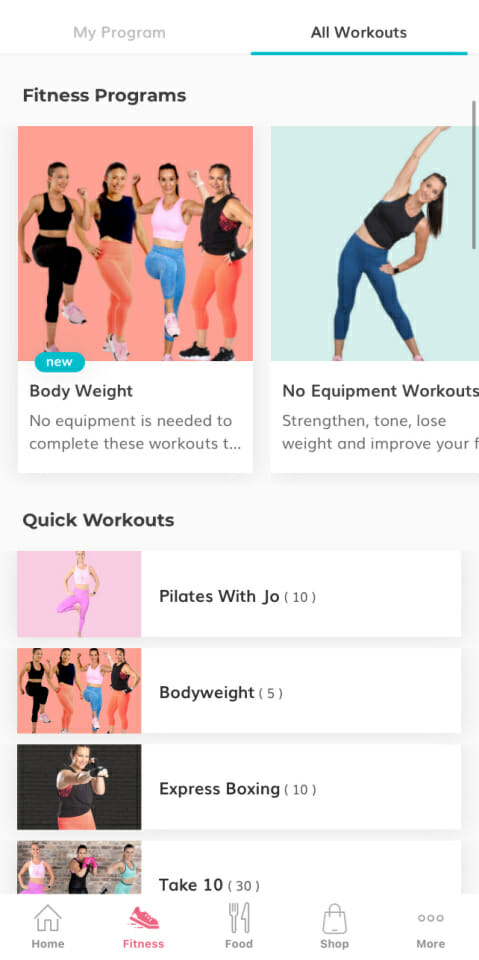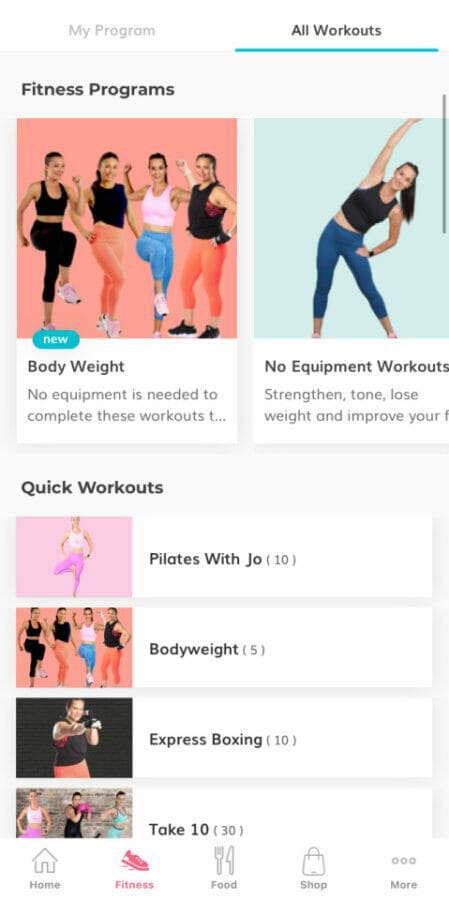 These types of exercises are great for all fitness levels and abilities, allowing flexibility for you to increase or reduce the impact of the workout with options guided by our lovely Healthy Mummy fitness trainers.
Our Bodyweight program is designed with a balance of lower body, upper body, ab and core, total body and rest days to allow for optimal muscle recovery.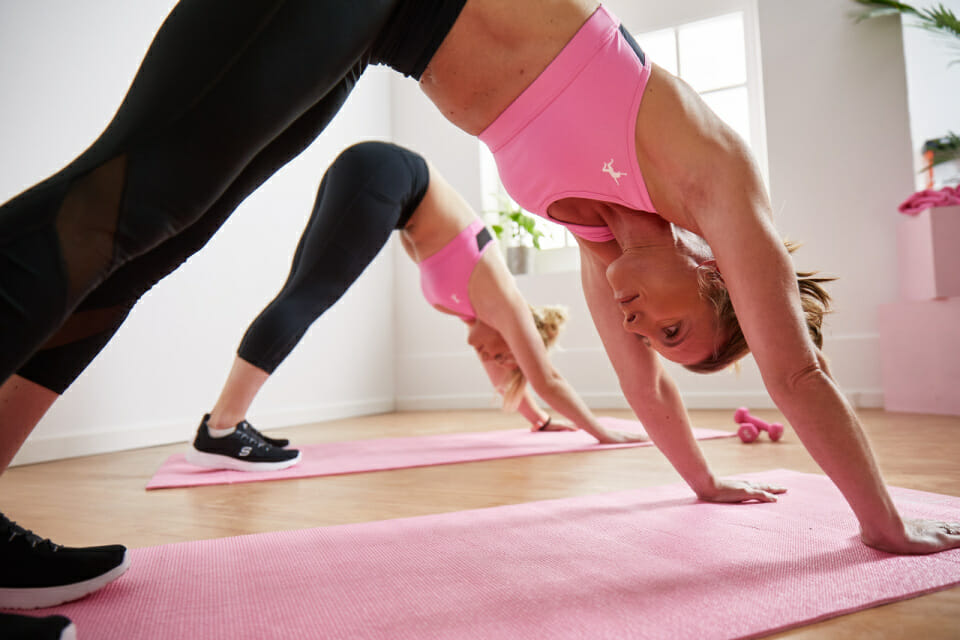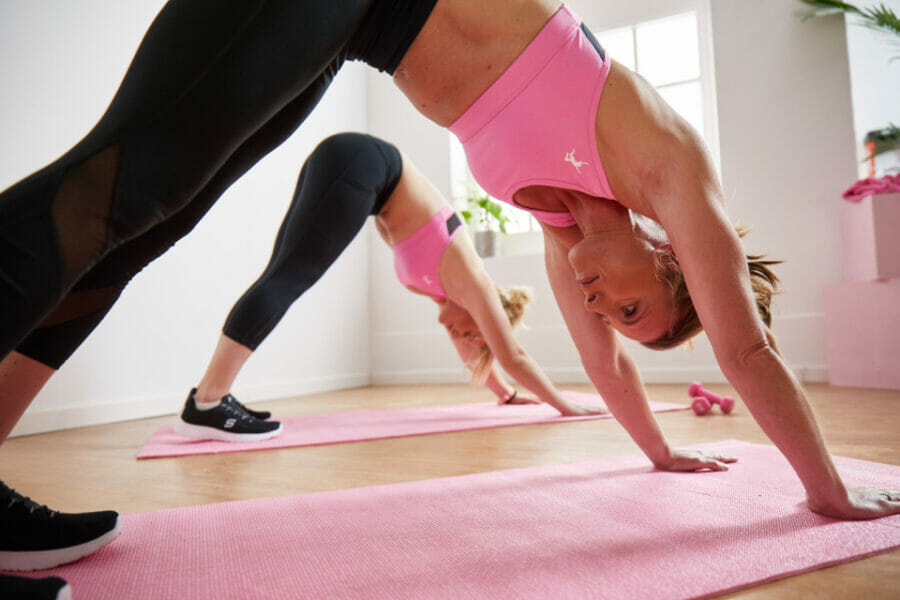 More on the new Bodyweight workouts in the app
The new Bodyweight workouts consist of five workouts per week, and focus on working your whole body.
Our amazing trainers Laura, Wendy, Jade and Jo will help walk you through them. All you need is your full body weight and learn how to concentrate on every part of your body by using these great bodyweight workout videos to get your heart rate up.


What are callisthenics?
Callisthenics are exercises that you can do but rely solely on your body weight. The idea is you can build your own muscle and as well as tone and improve your flexibility.
This type of strength training helps build up your heart rate, engage your core, improve your resistance training and workout every muscle in your body.
Lots of athletes as well as those in the military and police officers use these type of workouts to keep in shape, as they work different types of muscle groups but also helps build up their upper body strength.
Best bodyweight exercises:
Jump squats
Pushups
Crunches
Burpees
Tricep dips
Bodyweight workouts vs weight training and cardio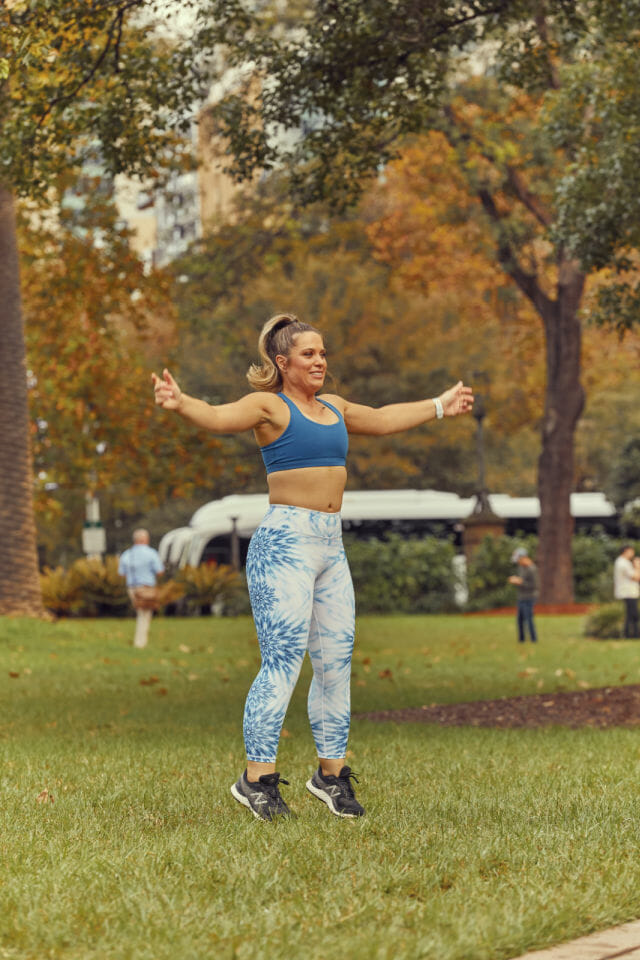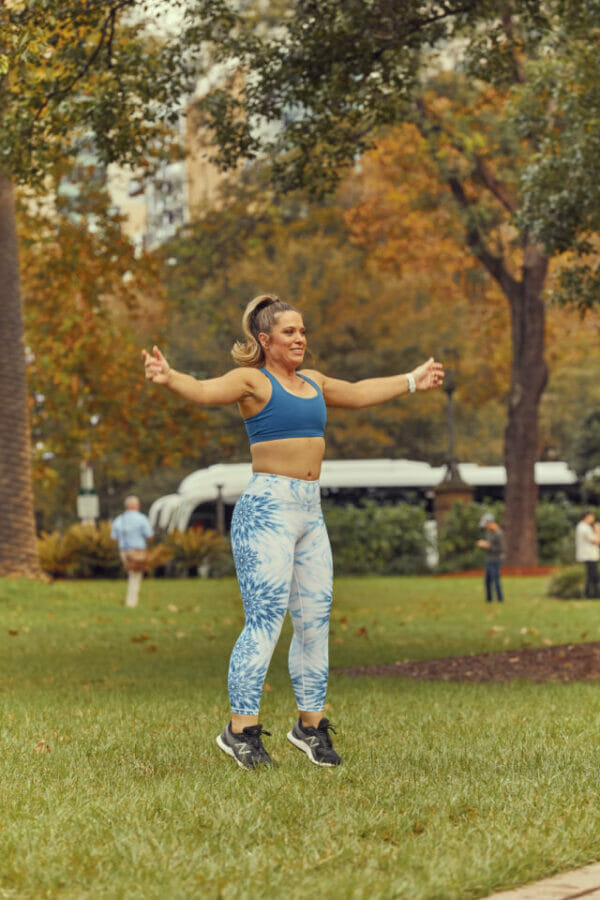 Why this type of workout? While ALL exercise is good for you, the benefits of bodyweight exercises are that you can do anywhere. If you are on holiday, you can do it. If you are at work, you can also fit some time in as well on your lunch break.
Unlike cardio, such as running or dancing, you are focusing on building strength.
Beginner bodyweight exercises you can do anywhere
Bodyweight exercises for beginners to do at home:
Press ups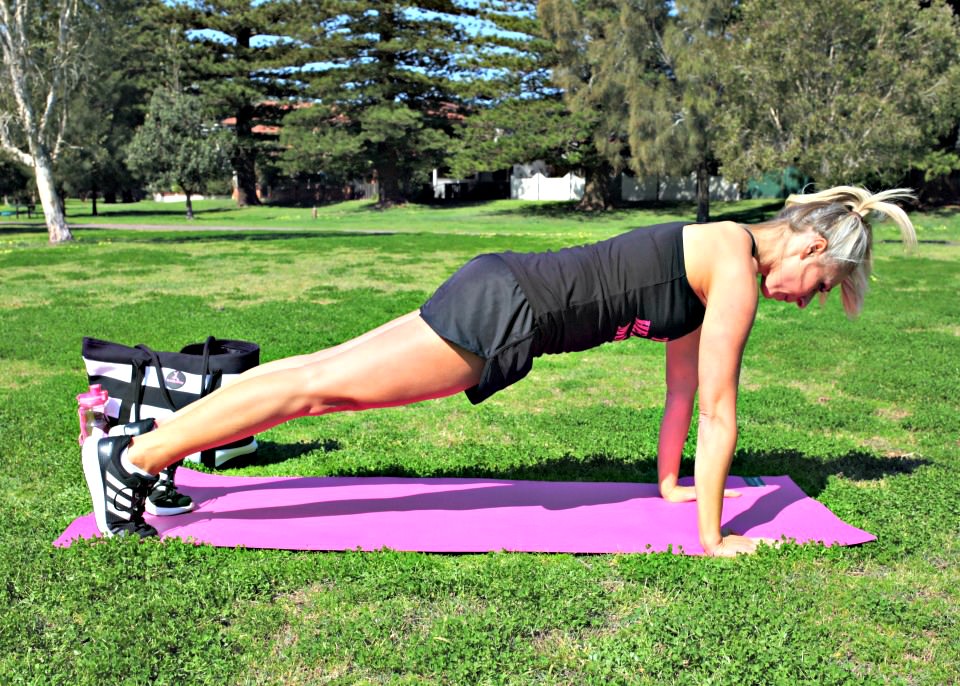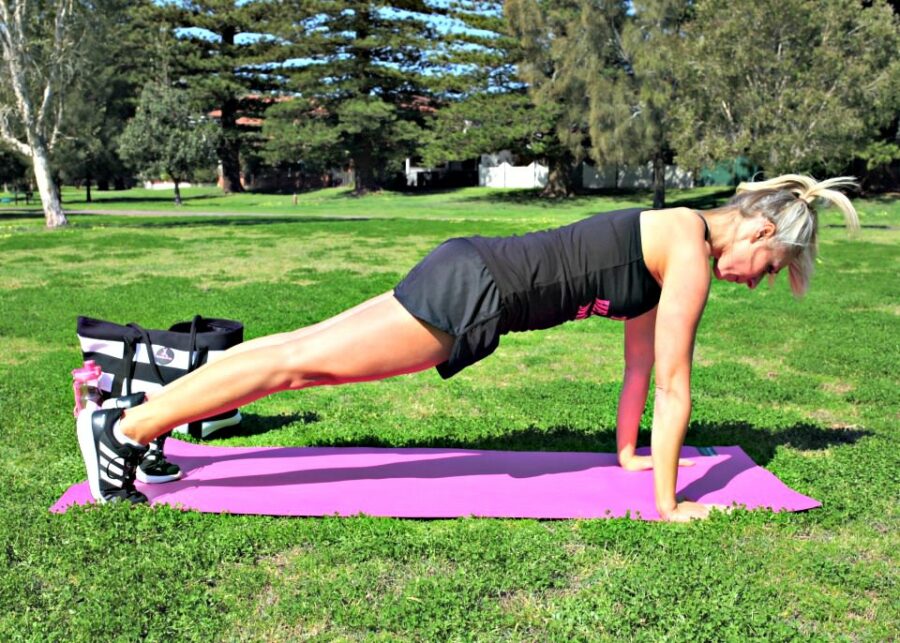 This type of workout not only tones your arms, gets your shoulder blades working but it also helps strengthen your lower back.
Pelvis lifts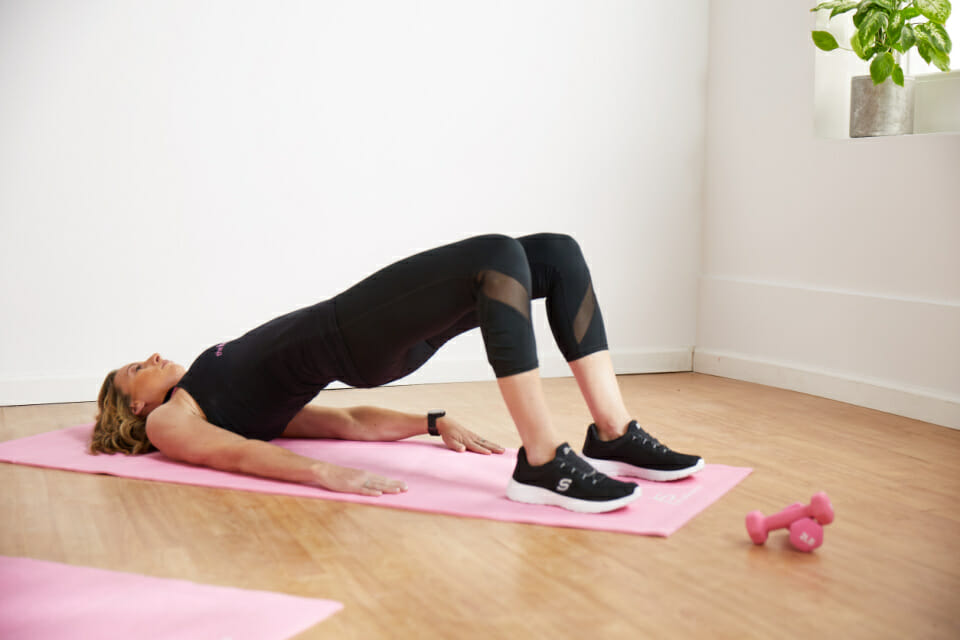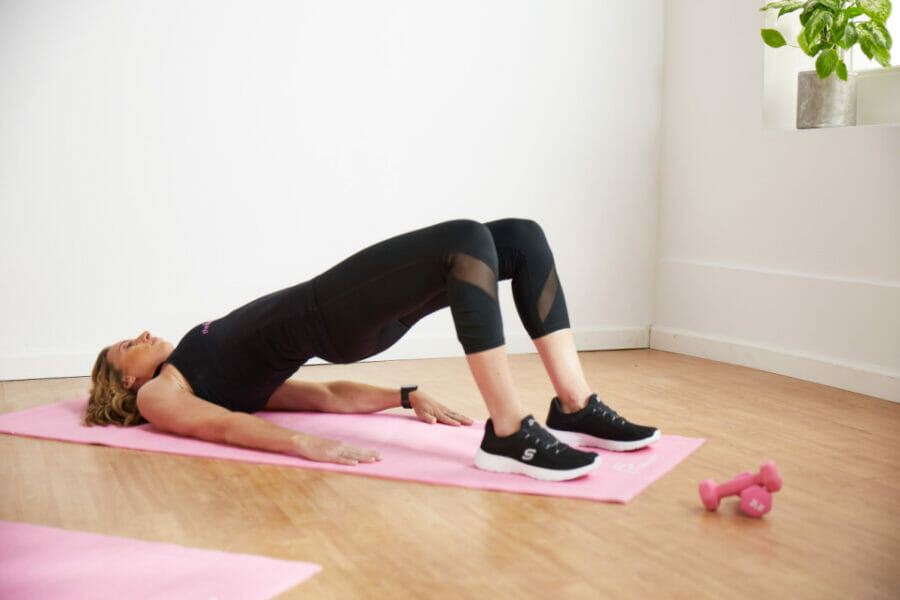 Lie back flat on a mat on the floor, bend your knees and while keeping your back straight, try and lift your pelvis for 20 reps. Return to the starting position for a minute, then repeat.
Squats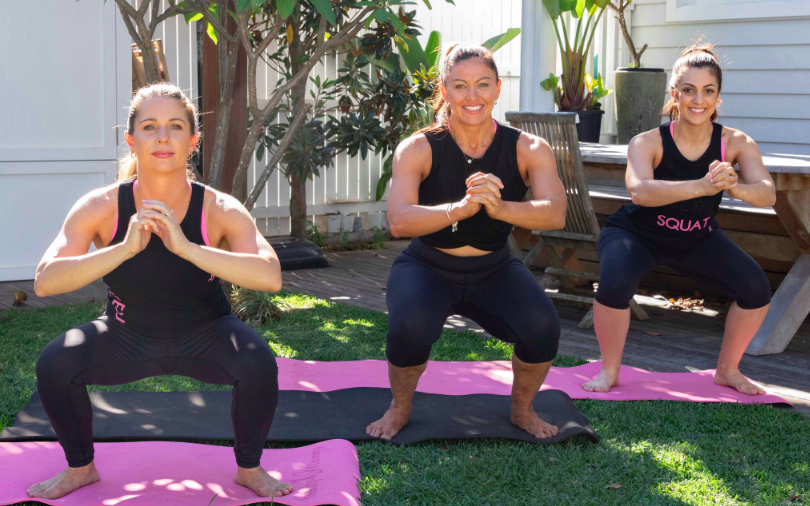 Stand with your feet apart, bend your knees, keeping your back flat and then try to sit on an invisible chair. You should feel a burn in the front of your legs. These are a perfect home workout that can be done from anywhere.
Leg and arm exercises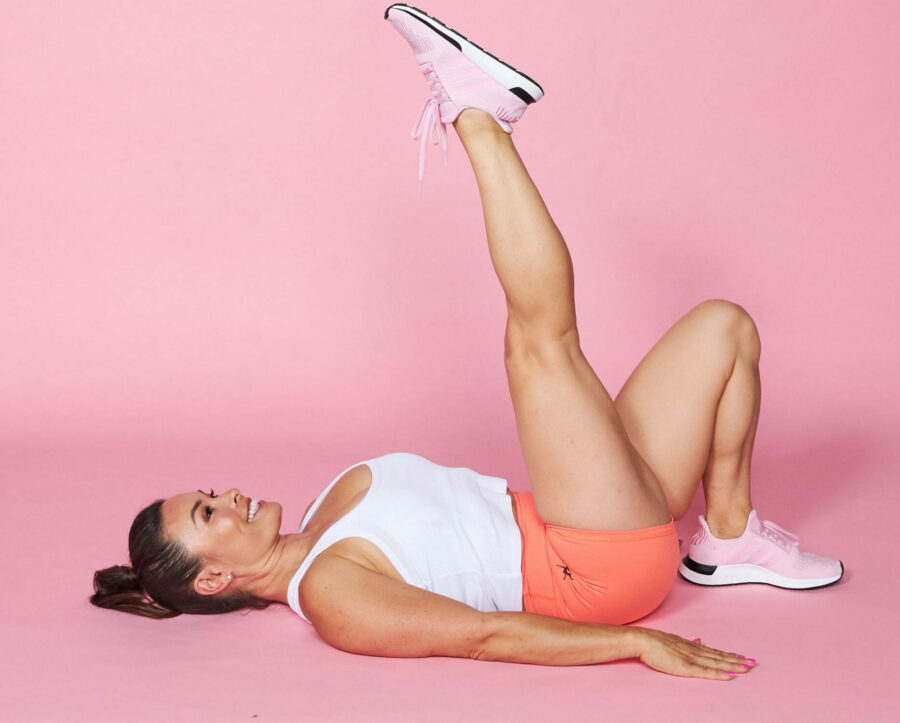 Targeting your legs and arms doesn't have to be done at a gym! Lie on your back on a mat and put both of your arms in the arm, lift your right arm up and point your left leg out, then do the same with your left arm and right leg. You can then change it up and bring your knees to your chest, in and out for numerous reps.
Try raising your arms and legs at the same time then go back to your starting position.
Butt and thigh exercises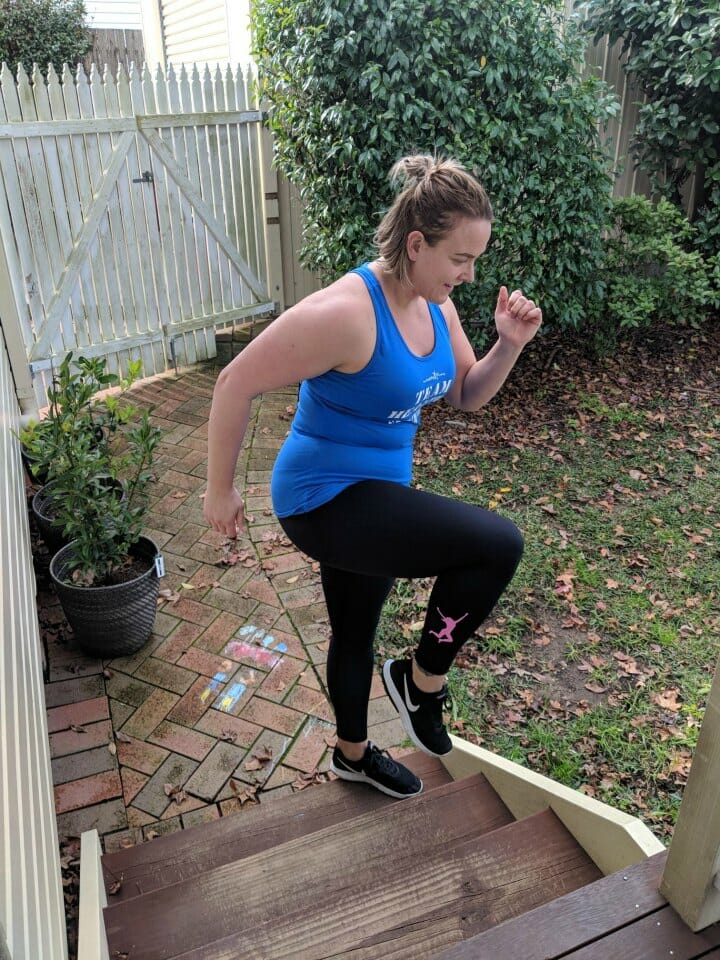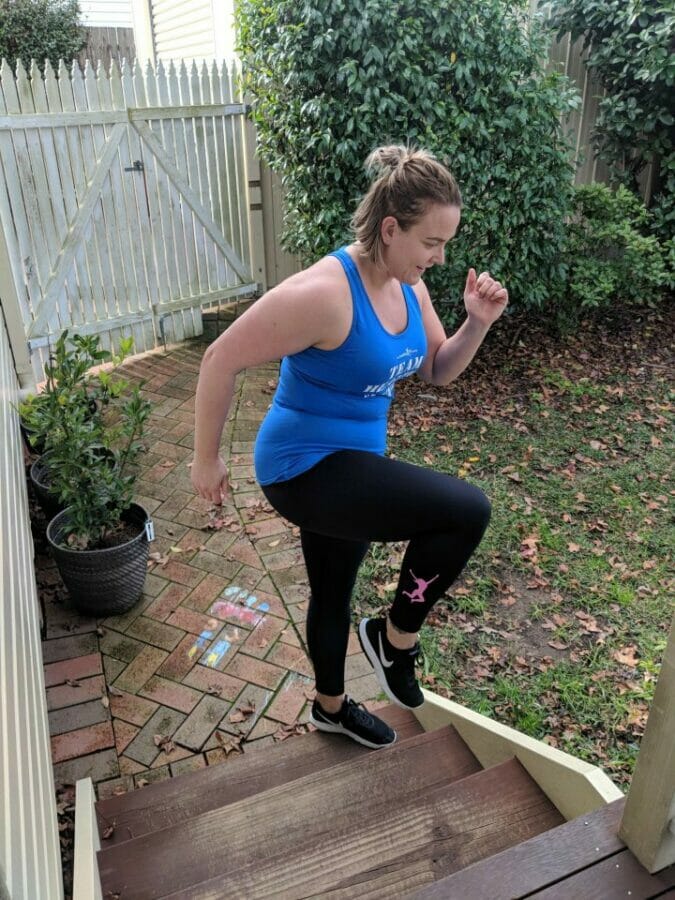 No gym required! You can use your own body weight, though as you gain strength.
Belly blasting exercises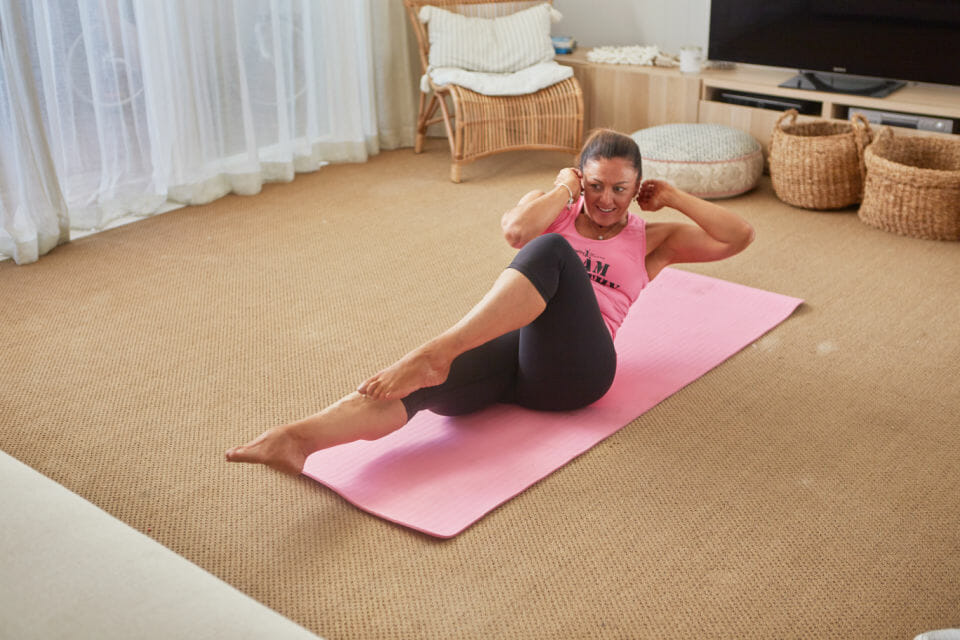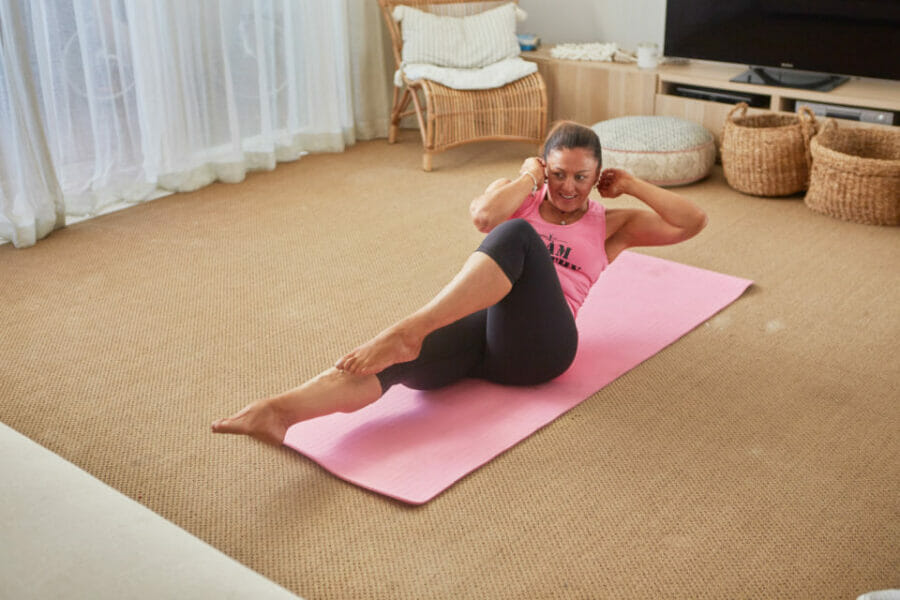 Need a simple, doable exercise for blasting belly fat? These simple moves using your legs to tone your stomach muscles can be done anywhere and at any free moment you have!
Tricep dips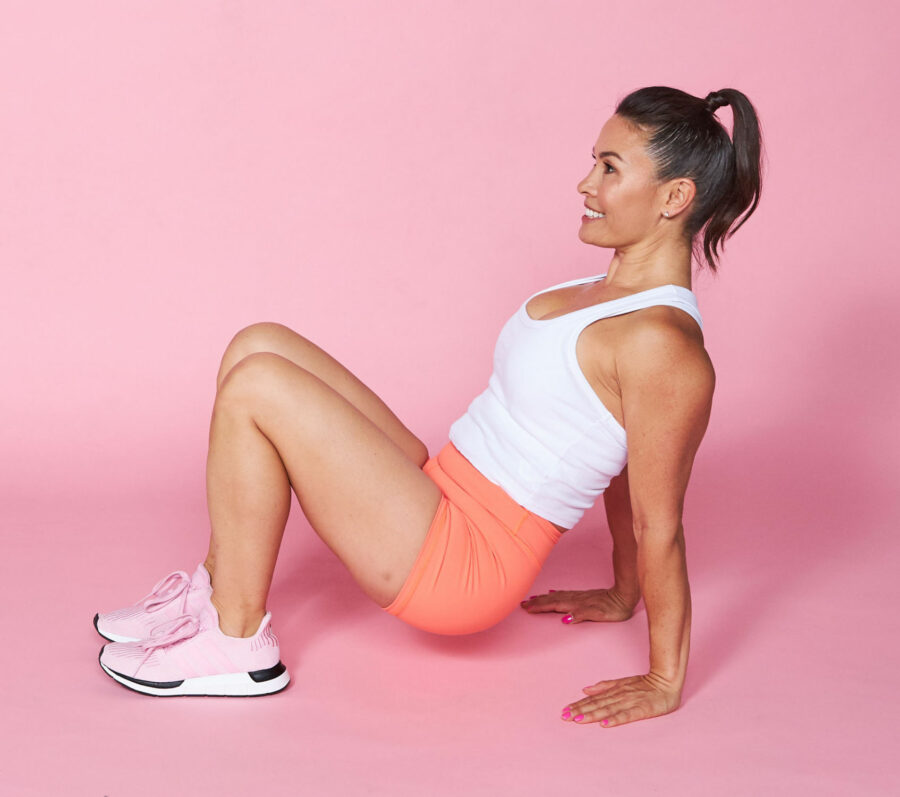 Stronger arms with more definition can really help you feel good in a singlet top! Tricep dips can be done anywhere, so why not slip a few tricep dips in while the kids play at the park, using the benches?
Plank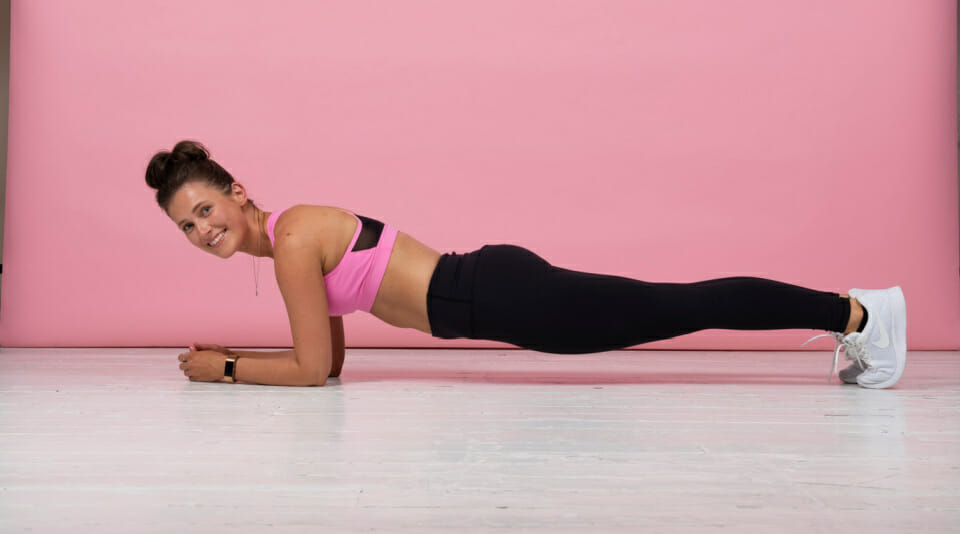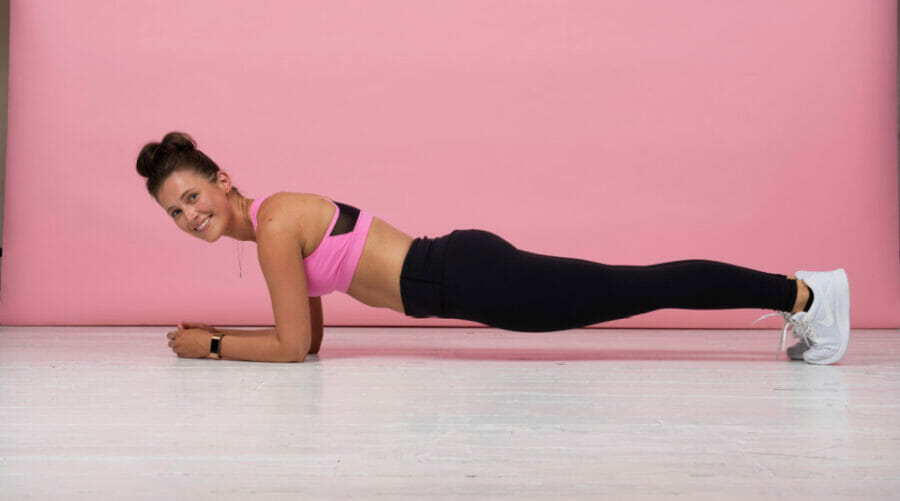 Whether you do this in the lounge room, the backyard, or at the end of an outdoor training session – planks get results for your core and stomach! Squeeze your shoulder blades together for a stronger workout. This is a basic bodyweight workout.
You could then try rotating your body so that you are doing side planks. This is a more advanced bodyweight workout. To make it even hard, you could try pushing your hips back up and down.
Burpees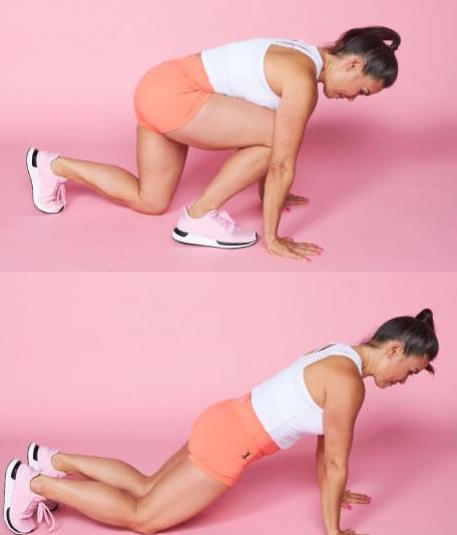 These can be tricky at first, but they really do give your body an all-over workout. Lots of mums on the 28 Day Weight Loss Challenge use them as a way to measure their fitness.
To start, jump your feet apart, then jump down to the floor, jump your feet back, then pull them back, then stand back up again.
Hip thrusts
Hip thrusts are a super versatile exercise. You can perform these laying on the floor or you can also do these with your upper back resting on a bench or the lounge to make it even more of a workout.
To target your outer booty, place your heels together, fold your knees out, and then perform the hip thrust. Do 20 reps, 5 times over.
Jumping jacks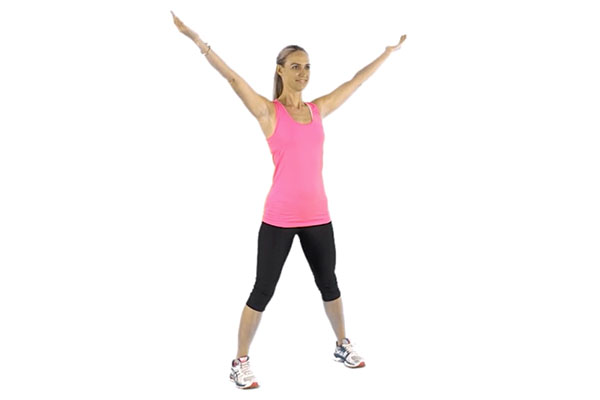 This exercise is a classic cardio move that can increase your heart rate. Not only do they help burn fat, but they also tone your arms, legs, and core. If you're new to strength training, jumping jacks are a great place to start.
To do jumping jacks:
Stand firm with your feet and your arms at your sides.
Jump up, spread your legs wide, and bring your arms above your head.
Snap back to your starting position and repeat for 30 seconds.
Mountain climbers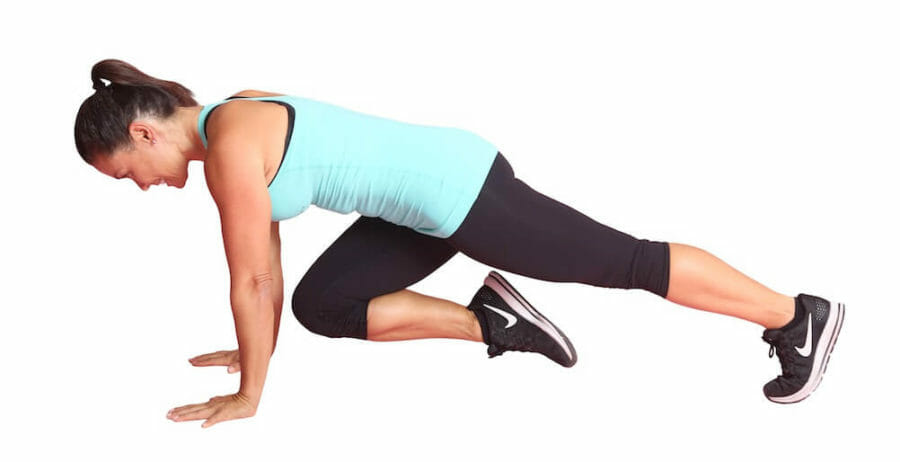 Mountain climbers are a great total body exercise that can be done anywhere. They are especially beneficial for the core muscles, as they must work hard to stabilise the body during exercise. Additionally, mountain climbers can be done at different speeds to make them more or less challenging.
To do mountain climbers:
Start in the pushup position, feet hip distance apart, both hands shoulder-width apart.
Keep the other leg behind you, then bring one knee to your chest.
Think about running in place with an added pushup!
Return to the starting position
Alternate legs for 30 seconds straight.
High knees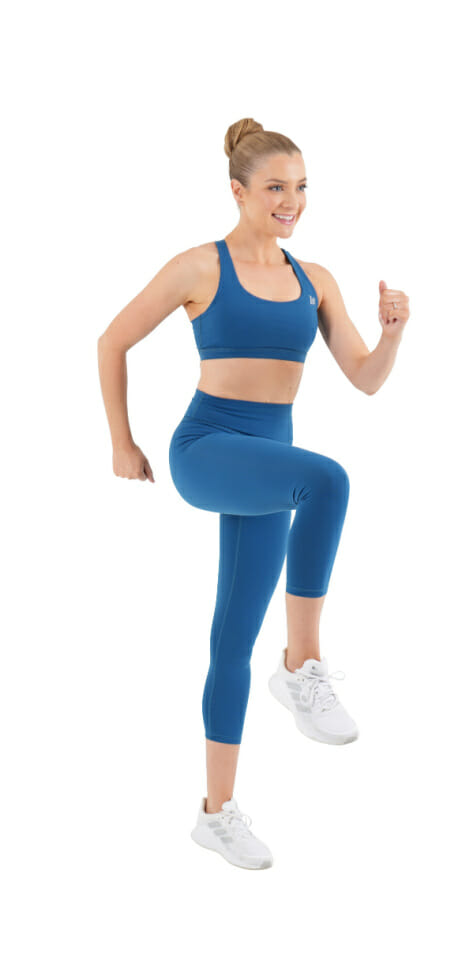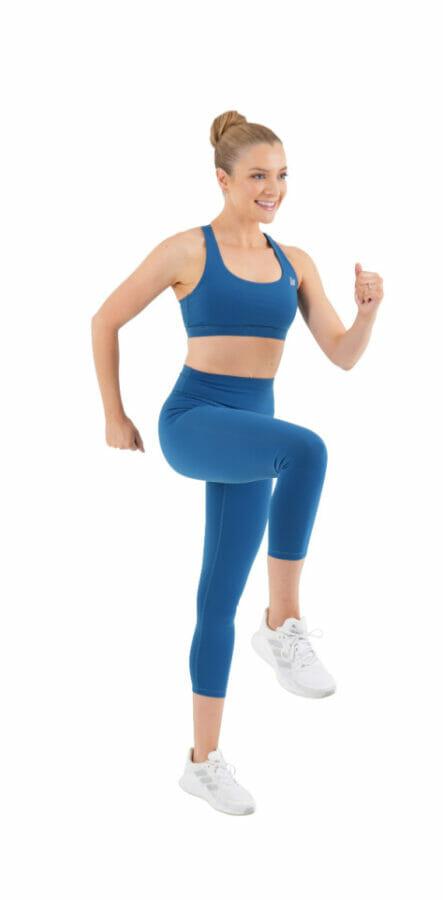 The high knee is a move that looks simple but is quite challenging—and effective! It works by increasing your heart rate while toning your lower body muscles (including those pesky inner thighs).
To do high knees:
Stand with your feet hip-width apart and bring one knee toward your chest as you bring the opposite arm forward (think about punching someone!).
Return to the starting position and alternate legs as quickly as possible for 30 seconds straight.
The number of calories burned in various exercises
Here is a brief guide to the number of calories that you can burn with these simple exercises.
Note: Be aware that these are merely estimates, and your actual loss will depend on a range of variables like your weight, age, degree of fitness, workout intensity, and the duration of each exercise.

Why do we women need to exercise?
Regular exercise has countless benefits for the human body, including burning calories, losing weight, improving cardiovascular health, and decreasing the risk of chronic diseases. However, one of the essential benefits of exercise is that it helps to maintain muscle mass.
As we age, our bodies lose muscle mass naturally, decreasing strength and mobility. Exercise helps to counteract this process by promoting the growth of new muscle tissues.
In addition, regular exercise can help to prevent injuries by making muscles and joints more flexible. As a result, exercise is essential for preserving muscle mass and preventing age-related declines in physical function.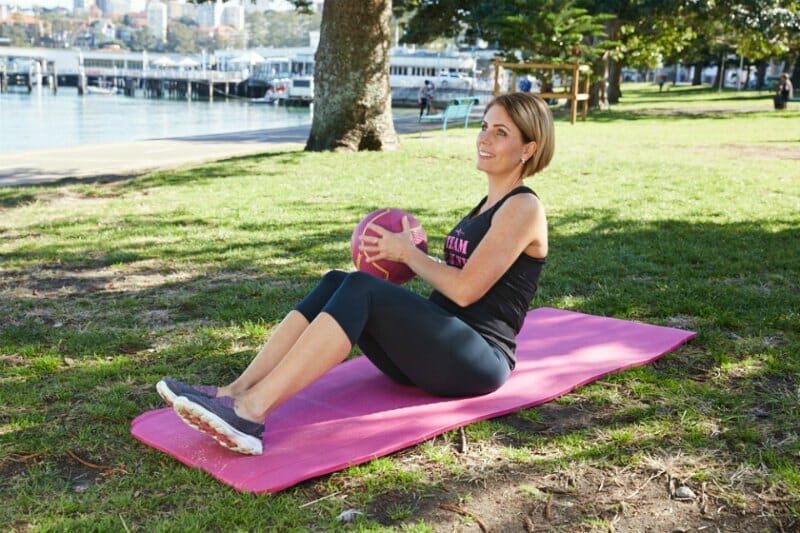 When is the perfect time to do an exercise?
The best time to carry out your daily exercise routine may be in the morning. This is primarily due to the fact that exercising and fasting are the ideal times to burn stored fat.
Although you might find the early alarm clocks bothersome at first, you will ultimately get used to utilising them. Consider waking up every day at seven in the morning. Your biological clock advances earlier as a result, which makes you sleepy in the evening or at night. It is simpler to adhere to the schedule as a result.
Studies have shown, however, that exercising in the evening may be preferable because our bodies consume less oxygen at that time, which could improve performance if you want to trim your body fat.
Even though the studies are very small, most researchers suggest exercising in the morning to lose weight at home.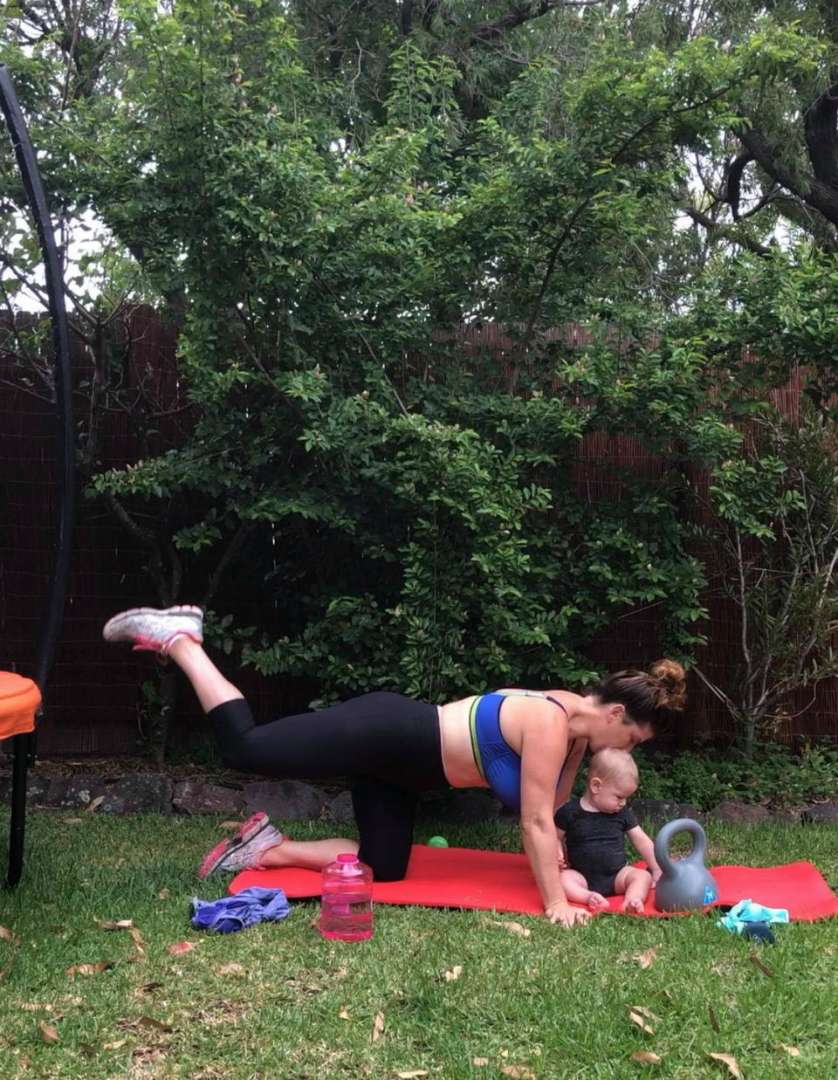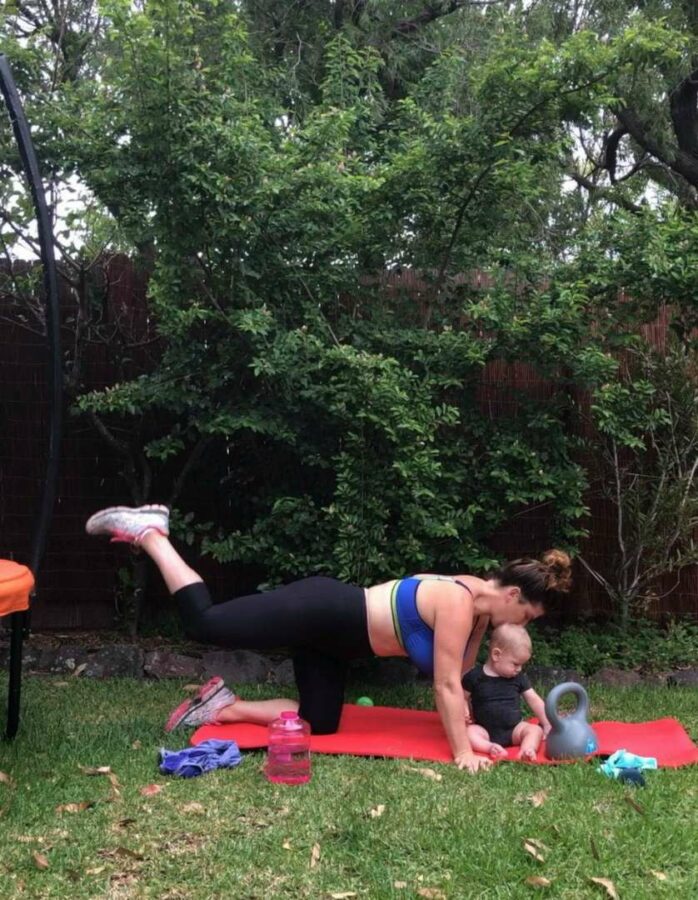 Which exercise is best for weight loss at home?
Whatever exercise you choose to do will be beneficial. Some of the best and easiest exercises are things like squats and lunges, as you can do them anywhere in your house and also while holding kids! You don't need to clear a space to get moving!
However, whatever you do. As long as you do it regularly and put effort into it, it will pay off! Even if you aren't feeling in the mood to exercise, you could always just jump on your kid's trampoline with them after school – that's a great workout in itself.
The most important thing is to listen to your body.