Hi! Welcome to a new month and a fresh start to chase down your goals. This is a great time to think about your BIG GOALS for the year and set a mini goal for this month that will help you chase it down.
I shared this monthly miles tracker in my Instagram stories earlier today (@RunEatRepeat) and am sharing it here too since they only last for 24 hours. I'll save it in my highlights under 'Templates' in case you want to get it there. It's usually easier to screenshot from IG, but you can also save the one below.
How to use:
Save or screenshot the calendar.
Share it to your Instagram Story and add text to track your miles, kms, minutes or workouts for the month.
Tag @RunEatRepeat on Instagram so I can follow along with your progress.
Let's go!
And if you prefer the paper method, here's a free printer friendly calendar to track your miles this month.
Click the link and the printer friendly version of the calendar will open (no email required).
May 2023 Calendar Running Miles Tracker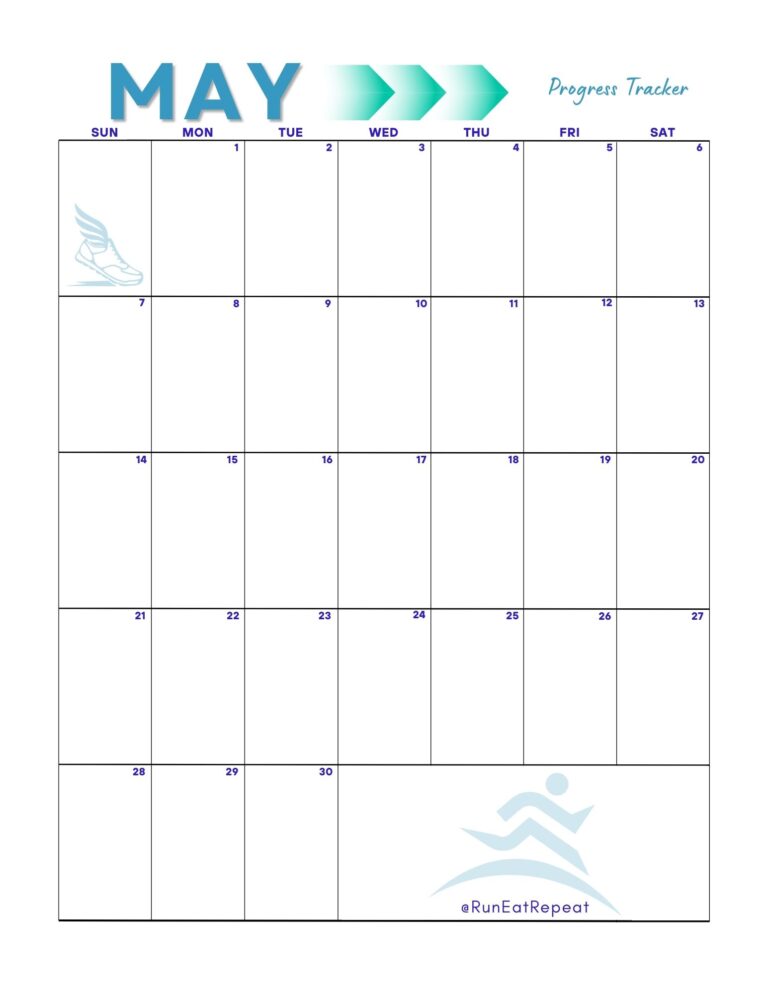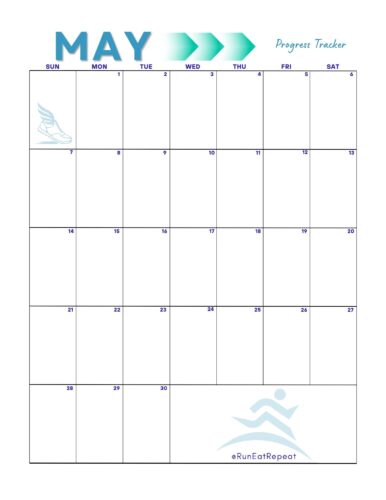 Keep going with these:
100 Miles Tracker printable 
Chocolate Covered Strawberry Post Run Smoothie Recipe
Run Hack to Get Ready Faster