My grilled zucchini recipe treats this squash like a steak. Marinate, sear, and serve.
The grill seems to be used for hamburgers and hot dogs – and not enough vegetables. Vegetables are so good with a wee bit of char just like a burger.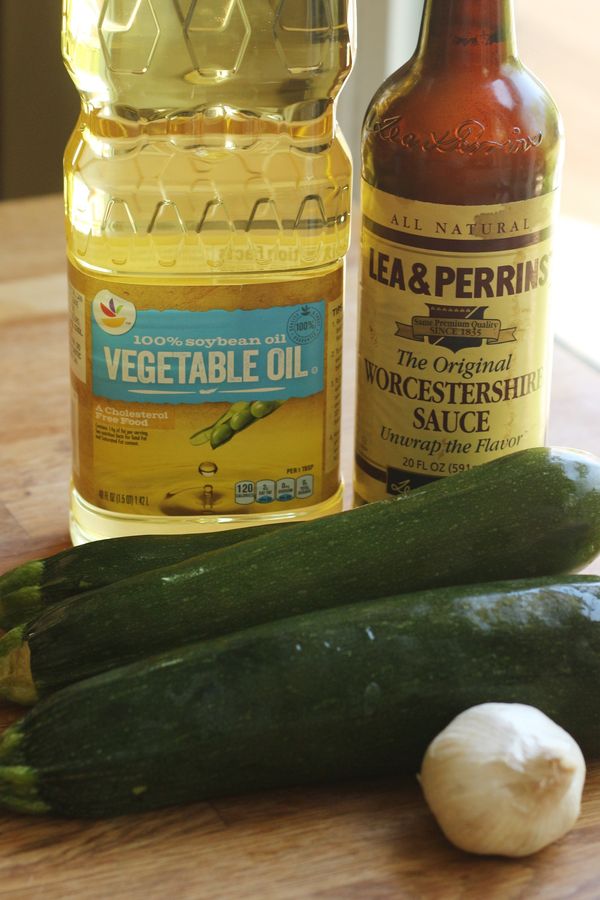 Zucchini is a great choice because it is versatile. Check out my zucchini boats or my zucchini breakfast muffins.
It doesn't have a strong flavor so you have to jazz it up. Also, it is perfect for the grill because it doesn't fall through the grill slats when it gets soft (like some other vegetables I will not mention).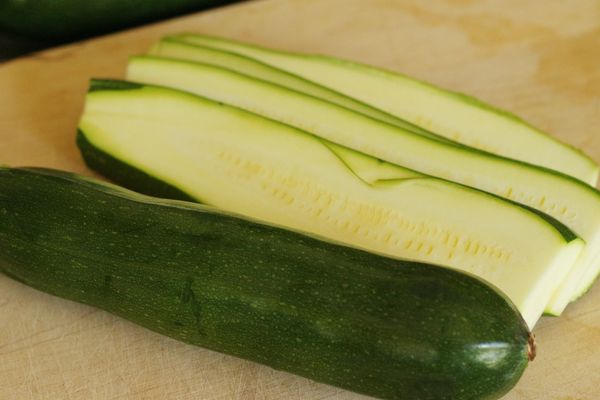 This recipe features a marinade I might use on a steak – garlic, Worcestershire sauce, oil, a little salt and pepper. The zucchini is sweet so you get this lovely mix of flavors when it is done.
I shove it all in a Ziploc about 10 minutes before I plan to grill it but you can marinate for 24 hours if you have the time.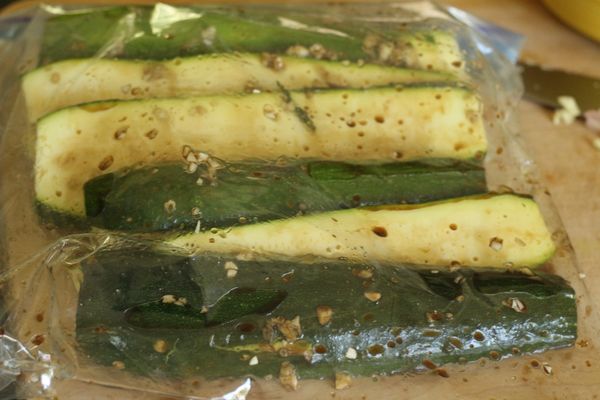 I serve this on a platter like a steak as well. I like this hot, cold, or room temperature. You can add this to any salad, sandwich, or serve it with an egg in the morning.
Sometimes I add it to a small bowl of rice with kimchi (pickled cabbage) as a special treat.
We tend to think of meat as the "headliner" in a meal. If you start thinking of vegetables as the main dish and meat as a side – you will save money and eat far fewer calories.
I like the idea of meat as a condiment and have been eating credit card size amounts of steak for a while now. I savor it and if I am hungry – I eat a ton of zucchini.
Have you tried a grilled zucchini recipe? What did you think?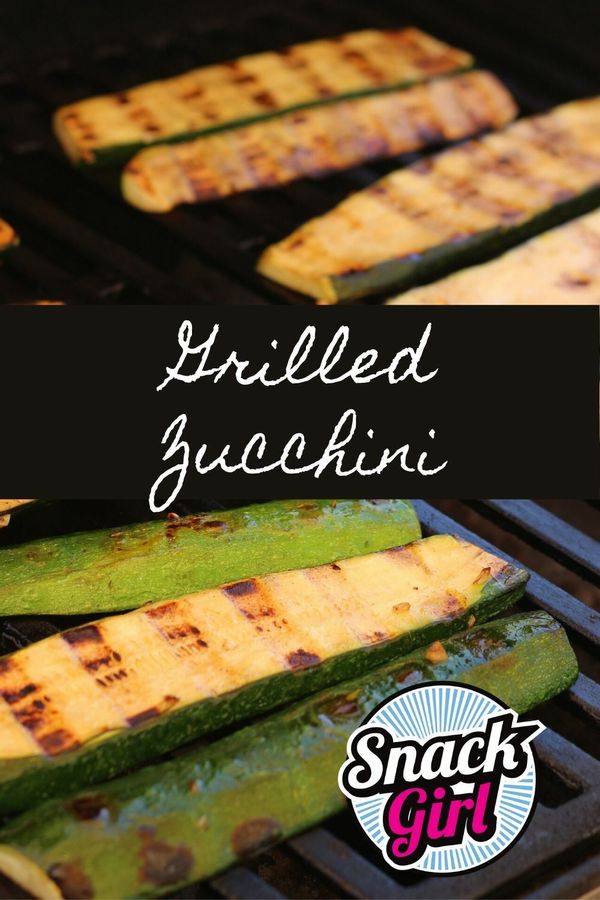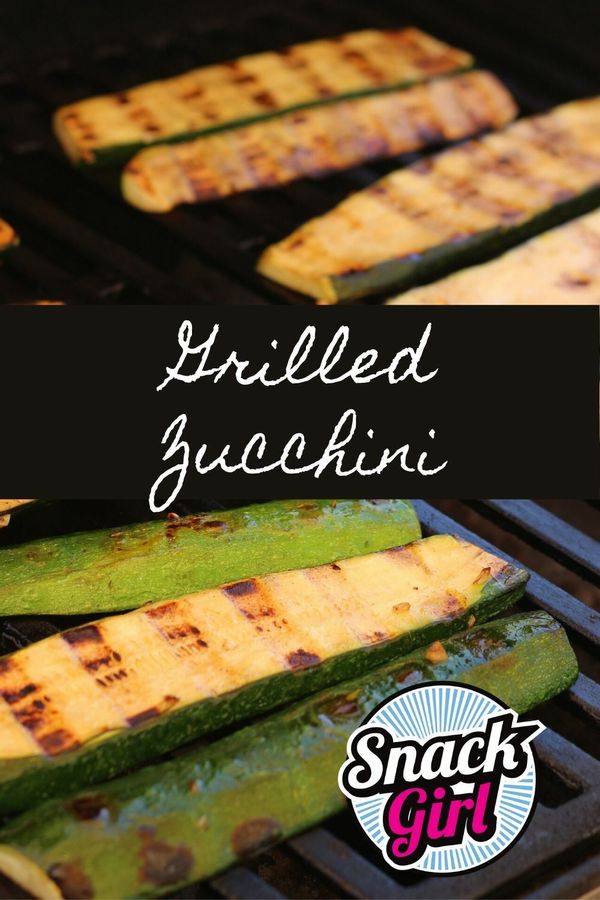 Grilled Zucchini Recipe
Makes 4 servings
Prep time: 10 min
Cook time: 8-10 min

Print  Pin
Ingredients
2 pounds large zucchinis (2-3)
1 tablespoon vegetable oil
3 cloves garlic, minced
2 tablespoons Worcestershire sauce
salt and pepper
Instructions
Heat grill to medium high. Slice zucchini so you have 1/2 inch slices. Put in Ziploc bag or large bowl. Mix together oil, garlic, and Worcestershire sauce. Pour sauce into bag and make sure that the zucchini is mixed with it.
Put zucchini on the grill and cook about 4-5 minute per side until the zucchini softens and is charred to your liking. Put on a platter and dust with salt and pepper to taste.
This zucchini is delicious hot, room temperature, and cold.
Nutrition Facts
For one serving (8 ounces of zucchini) = 63 calories, 3.7 g fat, 0.7 g saturated fat, 6.9 g carbohydrates, 3.6 g sugar, 2.1 g protein, 0.5 g fiber, 100 mg sodium, 2 Purple, 2 Blue, 2 Green WW SmartPts
Points values are calculated by Snack Girl and are provided for information only. See all Snack Girl Recipes
Other posts you might like:
---